Idaho murders: State Senate passes bill to reinstate execution by firing squad
BOISE, Idaho - The Idaho State Senate on Monday voted 24-11 to pass a bill aimed at reviving the firing squad as a death penalty option amid a supply shortage of lethal injection drugs.
House Bill 186, which passed the State House of Representatives with a 50-15-5 vote earlier this month, gives authorities the option to order death by firing squad if lethal injection drugs are unavailable within five days of the issuance of a death warrant.
The bill will go to Idaho Gov. Brad Little's desk next. His office did not immediately respond to a request for comment Tuesday morning.
"H186 has now passed the Idaho Senate and House with a veto proof majority," the bill's house sponsor, Rep. Bruce Skaug, R-Nampa, told Fox News Digital Tuesday. "Upon signature of the governor, the state may now more likely carry out justice, as determined by our judicial system, against those who have committed first degree murder."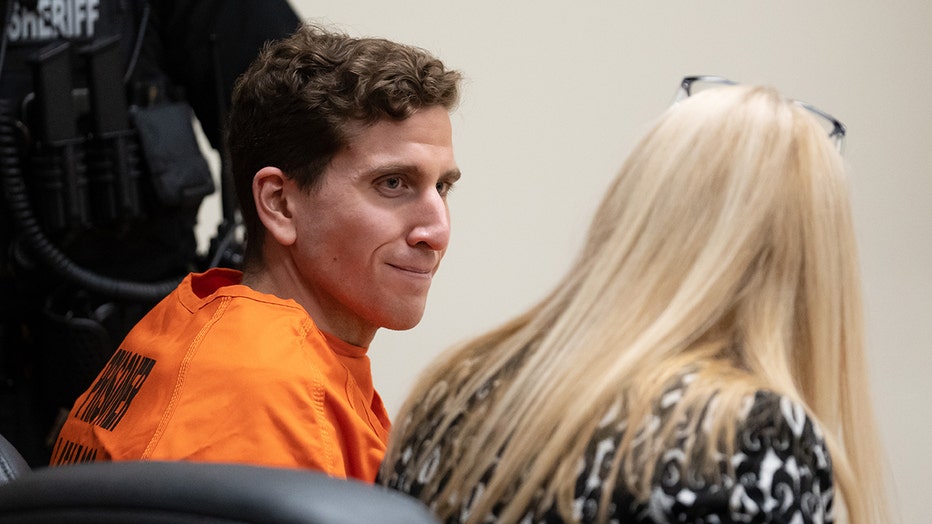 Bryan Kohberger looks toward his attorney, public defender Anne Taylor, right, during a hearing in Latah County District Court on January 5, 2023, in Moscow, Idaho. Kohberger has been arrested for the murders of four University of Idaho students in N
"This is an important bill for victims, their families, and the rule of law," he added.
The bill is not without critics, even on the GOP side of the aisle. Sen. Dan Foreman, R-Moscow, said that the people assigned to the firing squad, the witnesses and the cleanup crew are all at risk of becoming traumatized by the experience, according to The Associated Press.
And Edwina Elcox, a Boise-based defense attorney, called the concept of using a firing squad "atrocious."
"Execution by way of firing squad is antiquated and bottom line, inhumane," she told Fox News Digital Tuesday. "It is deeply concerning that Idaho is reverting to such barbaric methods."
Four other states have an option for the firing squad, although its use is extremely rare, according to the Death Penalty Information Center.
Those states are Mississippi, Oklahoma, Utah and South Carolina, and together they have killed three condemned prisoners by firing squad since 1976.
Utah brought back firing squads in 2015 due to its own struggles with lethal injections. The practice was legal in Idaho until 2009 but had never been used by the time lawmakers got rid of it.
READ the bill (mobile users go here)
Idaho currently has eight death row inmates – and prosecutors have not yet ruled out seeking the death penalty in a high-profile quadruple murder case that left four University of Idaho students dead in November.
Skaug, who is also a University of Idaho alumnus, introduced the bill in late February, weeks after police arrested a suspect. 
Bryan Kohberger is being held at the Latah County Jail in Moscow on four charges of first-degree murder and another of felony burglary.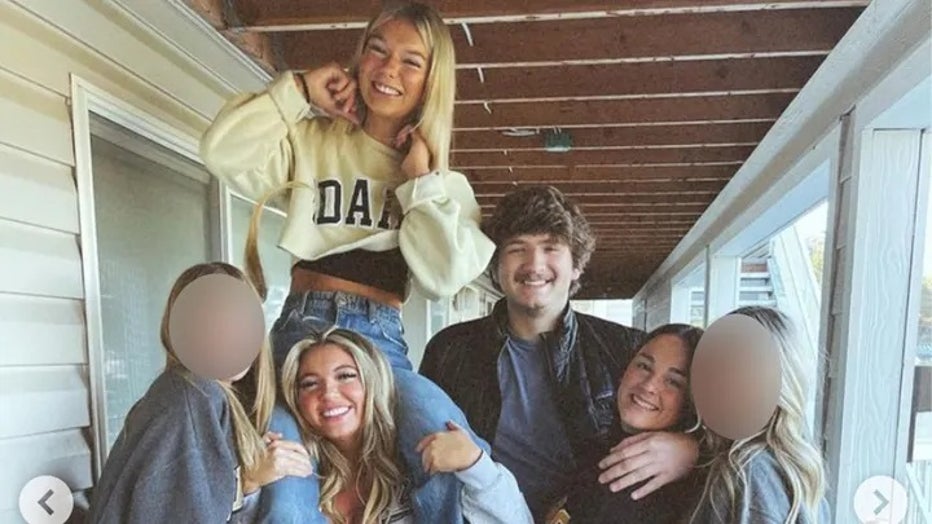 Ethan Chapin, 20, Xana Kernodle, 20, Madison Mogen, 21, and Kaylee Goncalves, 21, along with the women's two other roommates in Kaylee Goncalves' final Instagram post, shared the day before the slayings. (@kayleegoncalves/Instagram)
Kohberger is accused of stalking an off-campus rental home at least 12 times before allegedly sneaking in around 4 a.m. on a Saturday, after the victims had spent the night out partying with friends, then ambushing them with a large knife. Around 9 a.m., hours after the murders but before surviving roommates woke up and called for help, police say he drove by one last time.
Kaylee Goncalves, Madison Mogen, Xana Kernodle and Ethan Chapin all suffered multiple stab wounds, according to the Latah County coroner Cathy Mabbutt. Some of them may have been sleeping at the start of the attack.
Police found a Ka-Bar knife sheath next to Mogen's body that they say had Kohberger's DNA on it.
RELATED: DNA strands are key in solving cold case investigations through genetic genealogy
His next court date was scheduled for June 26, when he is expected to challenge the evidence used to arrest him. He has not yet entered a plea.
Fox News' Paul Best and The Associated Press contributed to this report.