Injured mudslide survivor has had 9 surgeries, knows he's lucky to be alive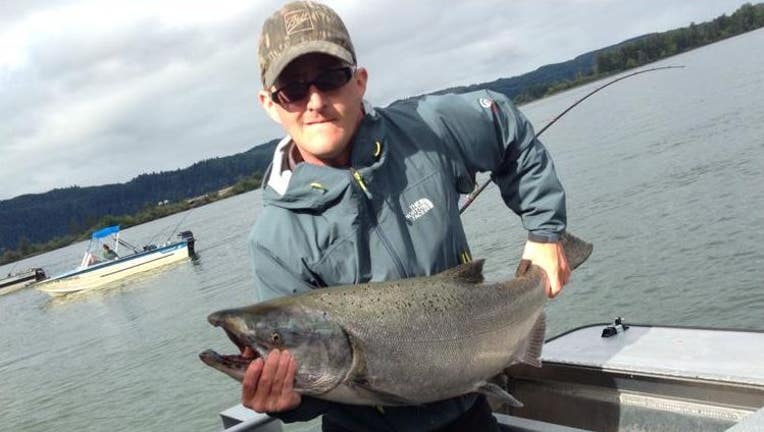 article


SEATTLE -- The only Snohomish County mudslide survivor still being treated at Harborview Medical Center, Mark Lambert, knows he is lucky to be alive.

It's hard to find a picture of Lambert without a prize catch in his hands. But on March 22, the man who loves to fish almost lost his life when a wall of mud and debris leveled his home.



The 37-year-old was flown to Harborview, where he's been ever since.

"When we first saw him, he wasn't in very good shape, and we didn't know what the outcome was going to be as far as recovery," Lambert's sister, Christy Sonko, said. "They told us he was going to lose his left arm."

Christy has watched her brother go through the trauma of nine surgeries.

"It is shocking to see how fast and how far things have come along in the last couple weeks. We definitely are glad that he's here, and definitely want to thank the people that rescued him."

Still, Lambert questions why he survived when so many others around him did not.

"Even he said today, how come he didn't get crushed, how come he wasn't worse off than what he was, knowing how severe it was."

On his Facebook page, Lambert spoke to the people affected by the deadly slide, saying, "I'm putting up a fight for those who are no longer with us and my heart feels for everyone touched by this tragedy. Fish On!!"

One of Lambert's friends, Elizabeth Higdon, said, "It's a great feeling to know that he's still here, but my heart breaks for everyone who doesn't have their family member, brother, sister, friend here."

Lambert's road to recovery will be a rocky one.

He doesn't know when he be able to return to work building custom airplanes.

The medical costs are overwhelming.

Friends and family have already raised $22,000 online, and have donated items to be sold at a fund-raising auction, with all the money raised going to Lambert.

Once he goes home, he'll need a lot of medical care, including rehab for his arm.

That fund-raising auction will be held Friday, April 25.

If you'd be interested in donating, just click on this Facebook page.