Interim police chief implements changes up top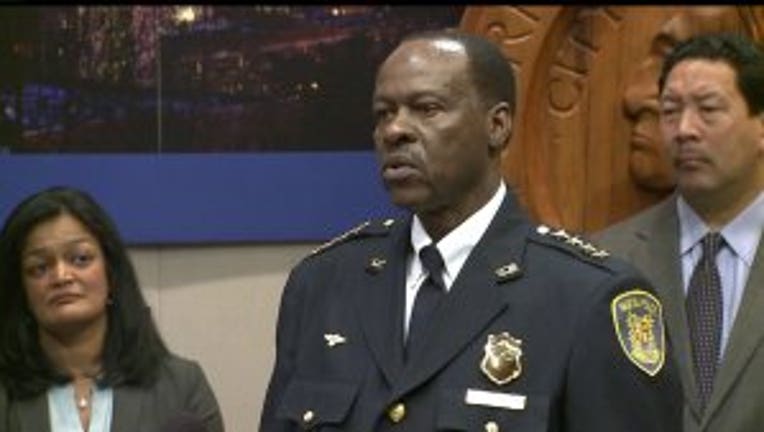 article
SEATTLE -- Interim Seattle Police Chief Harry Bailey announced a bevy of organizational changes Wednesday, including appointing a new assistant chief.

Bailey, appointed earlier this month as the new interim police chief by mayor Ed Murray, announced former captain Nick Metz would take over again as the department's assistant chief. Metz previously served as assistant chief, but was demoted by previous interim chief Jim Pugel.

Bailey also announced the reorganization of the Professional Standards Bureau; which will now be known as the Compliance and Professional Standards Bureau, and tasked with keeping tabs on the department's progress toward federally mandated reforms. The Special Operations Bureau has been divided into two separate bureaus, named special operations and homeland security.

In addition, Bailey made the following assignments to his command staff:

Assistant Chief Michael Washburn              Chief of Staff

Assistant Chief Tag Gleason                          Compliance and Professional Standards Bureau

Assistant Chief Robin Clark                          Special Operations Bureau

Assistant Chief Paul McDonagh                   Homeland Security Bureau

Assistant Chief Joe Kessler                            Patrol Operations Bureau

Assistant Chief Carmen Best                         Criminal Investigations Bureau

Assistant Chief Nick Metz                             Field Support Bureau

He also assigned the following captains as precinct commanders:

Captain Chris Fowler                             West Precinct Commander

Captain Steve Wilske                             Southwest Precinct Commander

Captain Pierre Davis                              East Precinct Commander

Captain John Hayes                               South Precinct Commander

Captain Dave Emerick                           North Precinct

This story will be updated following a 2 p.m. news conference.