Investigators: Teacher confessed to sex with student inside teacher's lounge multiple times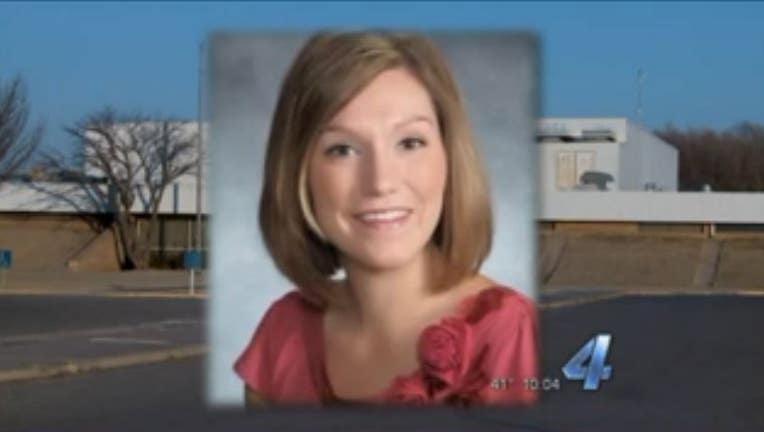 article


WAYNOKA, Oklahoma -- An Oklahoma teacher has admitted to having sex with a student multiple times in the teacher's lounge at the school according to state officials

The Oklahoma State Bureau of Investigation questioned Daresa Poe, 32, after receiving an anonymous tip reported KFOR-TV.




According to a Woods County affidavit, investigators questioned the Waynoka School teacher and the student on Tuesday, only hours after the two had sex in the student's pickup.

The two allegedly had been meeting up since December, both admitting to having sex in Daresa's home, in the student's vehicle, and several times in the school teacher's lounge.

The affidavit includes a written confession by Poe:

"I am Daresa Poe, a wife, mother and teacher. I have made a horrible mistake. I have let my judgment falter and I am embarrassed and mortified for the decisions I have made in the last two weeks. I have had sexual intercourse with a student. I am so very sorry for the  I have made. I would take it back in a heartbeat if the chance was given to me…I hold a position of importance where people and student look up to me and I have failed. For this I am truly sorry."

Waynoka School officials did not comment on the matter, but did confirm that Poe had been suspended with pay. Poe has been a teacher at the school for six years.

Officials told KFOR the student involved is 18-years-old, but under Oklahoma law, sexual behavior between a student and teacher is illegal until the student is 21.

Poe faces one sexual battery charge, and 6 counts of second degree rape.

She posted a $10,000 bond, and is awaiting her next court date on February 10th.