It rained in Seattle today... here's why we haven't technically broken our dry streak
SEATTLE -- It may have rained in Seattle Thursday morning, but the city is still on track to have the longest dry streak its ever had.

We are on day 40 of no measurable rain at Sea-Tac. 51 consecutive days is the longest dry streak set in 1951. We will tie that record at midnight on August 7th.

Thursday's misty rain didn't break the streak, because it wasn't "measurable."

Measurable rainfall has to be at least 1/100th of an inch. Thursday, we got less than that... just a "trace."




WATCH ABOVE: MJ McDermott explains how we measure rain in Seattle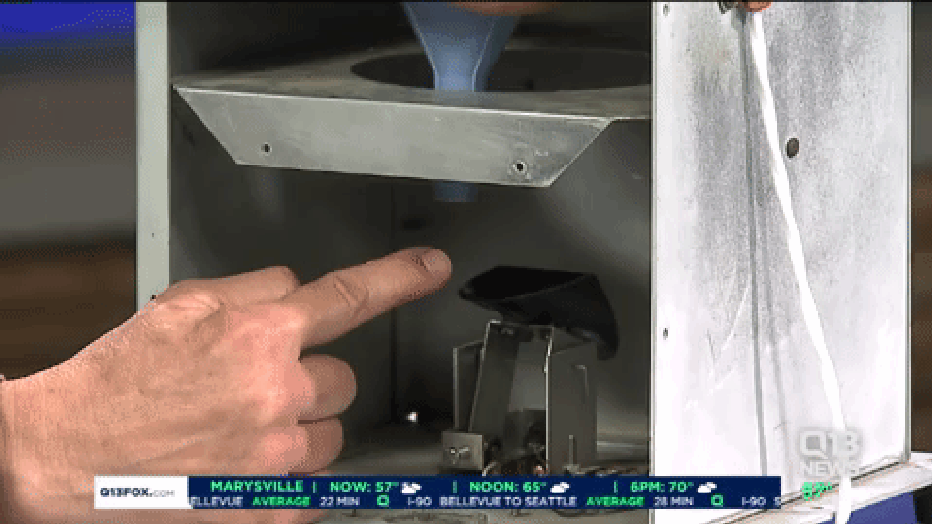 Rainfall is measured by the National Weather Service using a tipping bucket rain gauge. The gauge has a funnel that empties into a little bucket on a seasaw. If the bucket "tips" or "overflows" once, we've hit 1/100th of an inch-- and therefore would have "measurable rain." That didn't happen Thursday.

Q13 meteorologists aren't forecasting any rain in the next week-- so we very well could break the 1951 record.

Wednesday was Seattle's 17th day recording 80-degrees+ high temperatures in 2017. A typical summer experiences 26 days with temperatures that warm.




Even though it may seem hot, because of the lack of rain-- we're actually a little behind on hot weather this year... with only one day of 90-degree or higher temperatures. An average Seattle summer gets four of those 90-degree hot days. If you want more of those... the good news is, it's only July.