'It was literally a nightmare!' Man killed at Lakewood club was picking up his girlfriend


LAKEWOOD, Wash. - A shooting early Sunday morning at a nightclub in Lakewood left one person dead and three others injured.

Emotionally distraught, Natosha Jackson says she was bartending at the New World Lounge when her boyfriend, 28-year-old Terrence King came to pick her up like he does every weekend.

"I just can't believe it, it was literally a nightmare," says Jackson between sobs describing the chaotic night. "He comes about the last 30 minutes before the club closed," she said.

Jackson says around 1:30 in the morning Sunday, as King arrived at the club, a fight broke out near the entrance.

"When the fight broke out there was so many gunshots and everyone just ran and when I turned around. Terrence was the one laying on the floor and I rushed over to him and he looked lifeless already," said Jackson.

Police say more than 20 shots were fired in and outside of the building.

Three other people were shot and taken to the hospital. They are expected to recover from their injuries.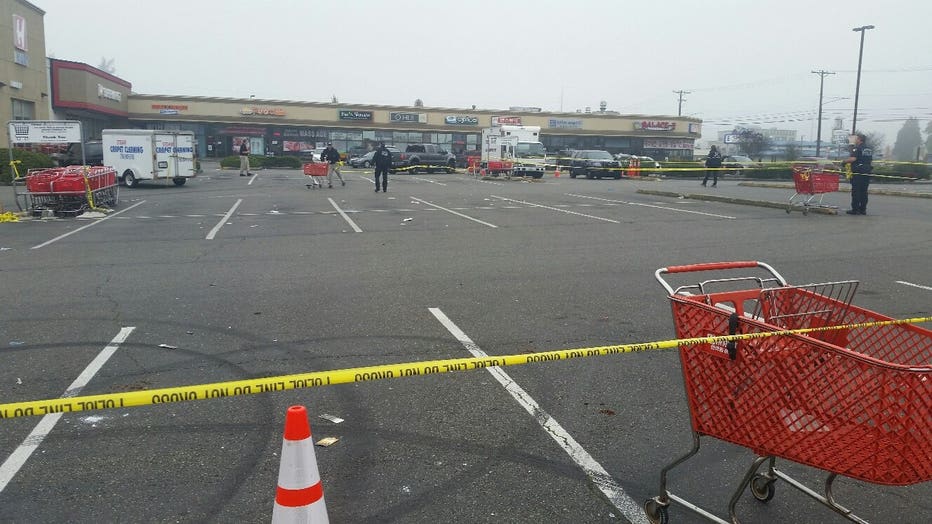 For Jackson, she says she's living a nightmare now that her boyfriend and the father to their three children is gone.

"He was an amazing father he lived for his kids, that was his life. He lived for his kids, he was all about his family," said Jackson.

Surveillance video from a nearby business captured three of the shooters running from the scene.

Investigators spent all day at the club combing through evidence and are still actively searching for the suspects. Witnesses described the suspects to police as three black men in their 20s or 30s. Police say they fled in a vehicle after the shooting.

"I just want justice for him. We have a beautiful family and they just took it all from me," said Jackson.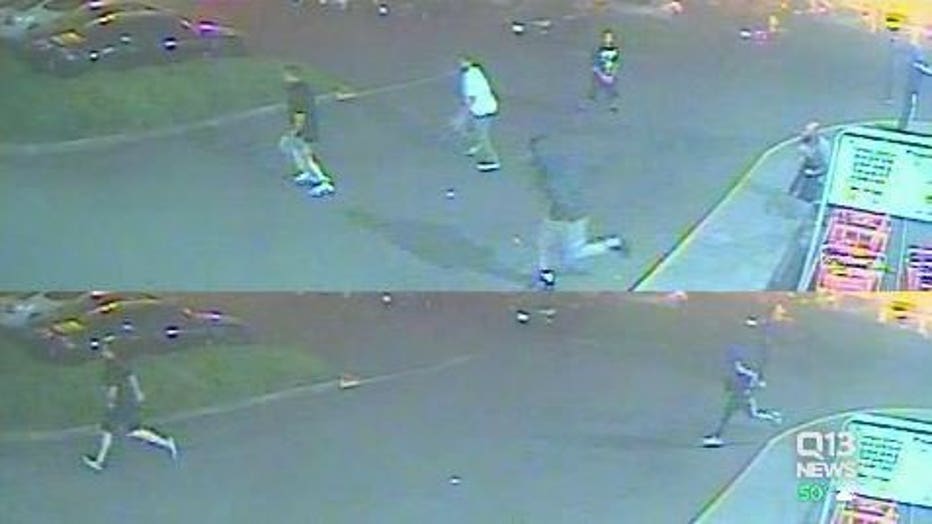 Surveillance photos courtesy Lakewood Police


Detectives want to talk to anyone who may have been at the club and witnessed the shooting. If anyone recognizes anyone in the video or has information on the shooting, please contact detectives immediately at the numbers below. Anonymous tips can also be submitted through Tacoma Pierce County Crimestoppers or via the Lakewood Police website.

Det. Sean Conlon 253-830-5048
LPD Tipline 253-830-5064
Crimestoppers 1-800-222-TIPS
https://www.cityoflakewood.us/police/crime/submit-a-tip