It's official: Jenny Durkan vs. Cary Moon; winner will be first female Seattle mayor since 1926
SEATTLE -- Former U.S. Attorney Jenny Durkan and urban planner Cary Moon will advance to the Nov. 7 general election for Seattle mayor, King County Elections said Tuesday in certifying results of the Aug. 1 primary.

Both are Democrats.

The third-place finisher, lawyer and educator Nikkita Oliver ended up only 1,170  votes behind Moon, but indicated at a Tuesday afternoon news conference that she would not seek a recount, and said she would host and moderate a general election forum between Durkan and Moon.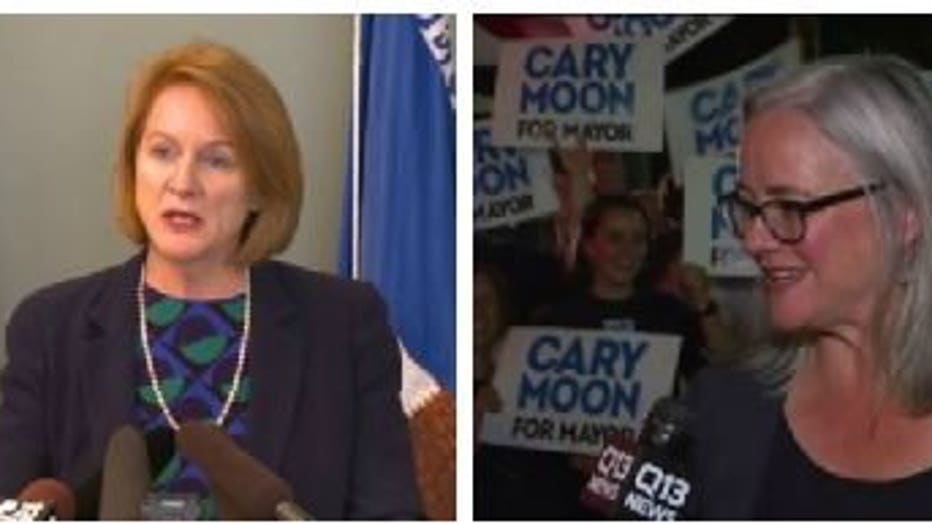 Oliver said she has not yet decided who to endorse in the Durkan-Moon race.

Durkan, who finished with nearly 28% of the vote, far ahead of her nearest rival, Moon, who had 17.62% of the vote, said, "In the upcoming weeks, I will continue to make the case to all voters about my experience to lead this city as well as my specific ideas to address the urgent challenges of inequality, affordability, homelessness, transportation, police reform, and climate change."

Moon said the primary election results showed the city "is energized for new leadership" and said "the moment calls for an effective change maker ... I am ready to fight for our future, stand up to powerful special interests, resist the Trump agenda and serve the people as Seattle's next mayor."

Incumbent Ed Murray, also a Democrat, had once been considered the favorite in primary but he dropped his re-election bid in June following allegations of child sex abuse decades ago.