JBLM soldier from Illinois dies in I-5 accident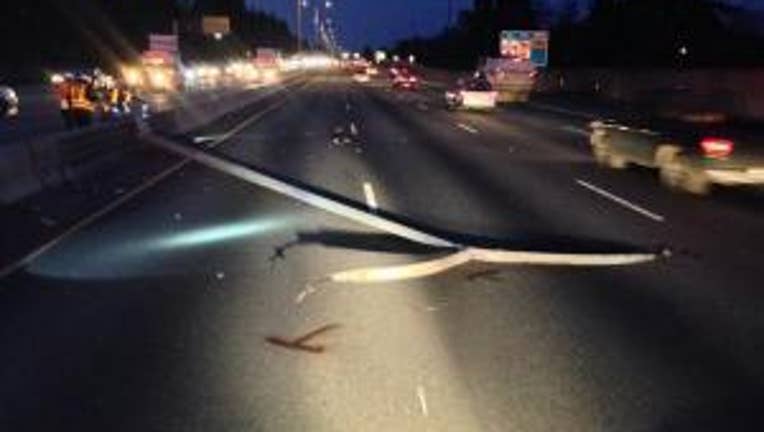 article
TACOMA -- A JBLM soldier killed in a traffic accident on Interstate 5 in Pierce County was identified Friday as Reymon Tolentino, 28, of Niles, Ill.

Washington State Patrol troopers say for unknown reasons, a 24-passenger southbound bus carrying six soldiers to Joint Base Lewis-McChord lost control late Thursday afternoon and struck the concrete barrier separating the highway, as well as a light pole.  The bus continued for a short distance before hitting the barrier again and coming to a rest on the interstate's left shoulder.

Tolentino died at Tacoma General Hospital.  Two other passengers were taken to area hospitals with unknown injuries.  The remaining passengers and the driver were not injured.

The investigation continues into what caused the driver to lose control of the bus.