'Justice for Donnie:' Two years later: Seattle police still looking for community leader's killer
KILLER WANTED IN SEATTLE --
Tonight marks two years since Donnie Chin was murdered in Seattle's International District.

The beloved community protector who served as an unofficial security force for 50 years was shot to death on July 23rd, 2015 when he responded to sounds of gunfire.

Seattle Police are hoping somebody can help solve the case and Crime Stoppers is offering an $11,000 reward for any information.




We talked to a longtime friend of Donnie's, Kerry Taniguchi, this week. "Savior of Chinatown. He dedicated his entire life here. He didn't care about a job, beacause this was it. He loved this place. He didn't care who you are. If you were in Chinatown, you were watched by him, in a good way. He took care of you."

You are guaranteed to be anonymous when you call Crime Stoppers, or use the P3 Tips App -- you never have to give your name -- just the information and you'll earn an $11,000 reward when there is an arrest and charges. More importantly, you will help his family and friends begin to heal.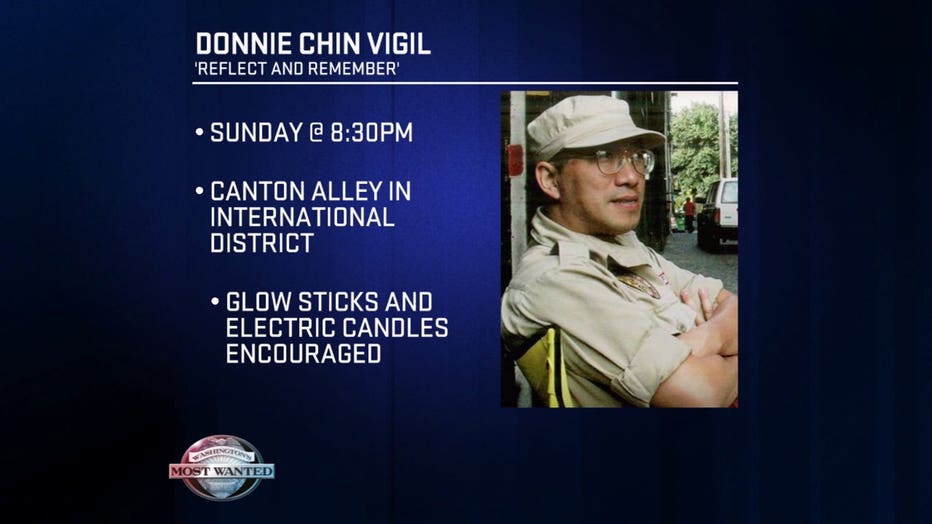 They are gathering to reflect and remember Donnie this Sunday night and to voice their frustrations that the case remains unsolved.

The vigil will be held in Canton Alley in the International District at 8:30pm.

Organizers are asking people to bring glow sticks or electronic candles.