Katia makes landfall in Veracruz state, Mexico, as a Category 1 hurricane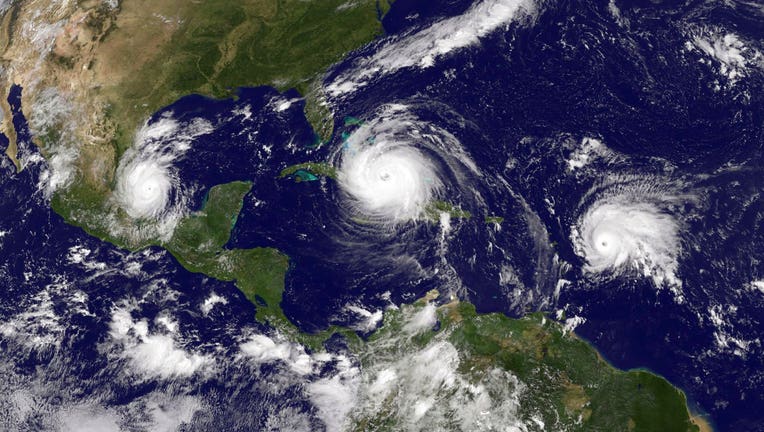 article


MIAMI (AP) — Katia made landfall north of Tecolutla, Mexico, as a Category 1 hurricane with winds of 75 mph Friday night.

The U.S. National Hurricane Center says Katia's maximum sustained winds have dropped to 75 mph (120 kph) as it hits land north of Tecolutla, in Veracruz state.

Forecasters have predicted damaging winds, drenching rains and a dangerous storm surge from the Gulf of Mexico.

Mexican emergency workers are also scrambling to respond to an 8.1-magnitude earthquake that struck off the country's southern Pacific coast late Thursday, killing at least 61 people.

 

Mexico's state oil company is reassuring the country that fuel supplies will not be interrupted despite a magnitude-8.1 earthquake.

Petroleos Mexicanos says supply is "guaranteed."

Pemex reports that a refinery in the southern city of Salina Cruz, Oaxaca state, was shut down automatically for safety reasons after the late Thursday quake off the southern Pacific coast.

But an inspection turned up only minor damage to power generators, and the facility should come back online once that's solved.

Pemex also said in a Friday night statement that the company has "established a strategy to supply gasoline, diesel and jet fuel from other markets" so that "inventories are sufficient to cover demand."