Legendary basketball coach Marv Harshman dead at 95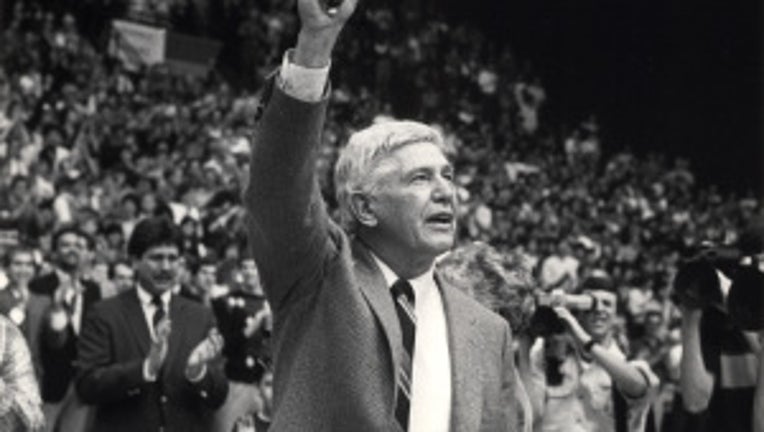 article
SEATTLE -- Marv Harshman, the former basketball coach at the University of Washington, Washington State University and Pacific Lutheran, passed away Friday morning at the age of 95.

In a UW press release, Harshman's was recalled as one of the state's most revered coaches.

"We obviously lost a legend," said Huskie coach Lorenzo Romar, who also played for Harshman. "I learned so much from coach. He is one of the main reasons I'm here at the University of Washington. I went to Washington expecting to play with a legendary coach. I didn't know I would get the bonus of playing for a legendary person."

Mr. Harshman was 642-448 in 40 seasons as coach at Pacific Lutheran at Washington State and UW. He was also the Pacific Lutheran's football coach.

He was conference coach of the year in 1976, 1982 and 1984 and led Washington from 1972-85. He led the Huskies to four 20-win seasons and five postseasons, including three NCAA tournaments. Almost as soon as he left coaching he was elected to the Husky Hall of Fame in 1985.

Harshman was born Oct. 4, 1917, in Eau Claire, Wis., and moved to the Pacific Northwest as a child. He graduated from Lake Stevens High School and lettered 13 times in four  sports and was a basketball All-American at Pacific Lutheran in Tacoma. He graduated in 1942 and served the next three years for the U.S. Navy before returning to PLU to coach.