Local leaders and changemakers meet to crack down on gun violence
TACOMA, Wash. - Leaders and changemakers from across the state met to discuss the issues of gun violence on Thursday.
The inaugural 'Together We End Gun Violence' conference takes place over the next two days in Tacoma.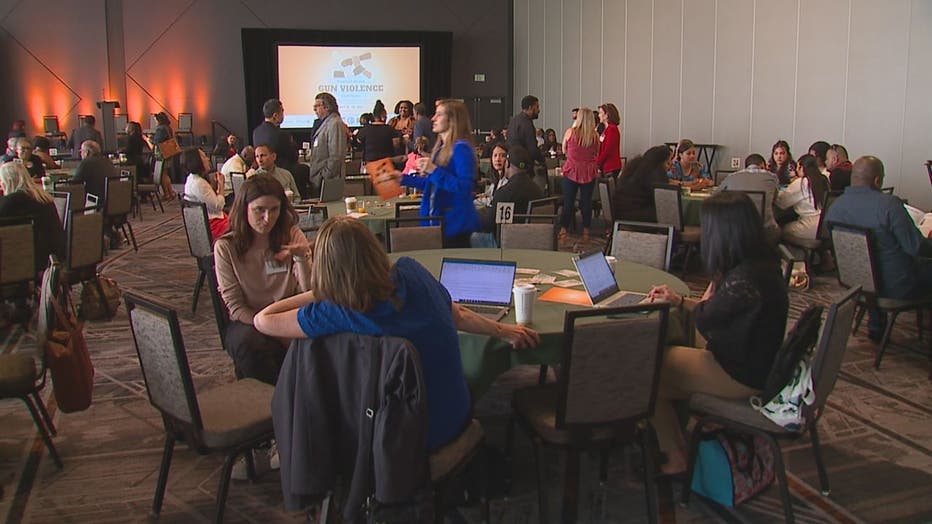 Among those expected to attend are Seattle Police Chief Adrian Diaz, the Pierce and King County executives, Tacoma Mayor Victoria Woodards, and the leaders of a dozen different community safety and diversion plans.  
In the first three months of the year, 73 people were shot in King County, 21 one of those people died.
"I think we have to continue to examine this, and do the research we're hearing about today, and have the conversations that we're having here today," said Eleuthera Lisch.
Lisch is the director of regional gun violence program for Public Health Seattle and King County.
She says it is far too often that children are the victims of deadly shootings.
"I was 12 years old, and so that deeply affected me, because he was like a father figure. He was my best friend," said Aaron Knox.
Knox says in 2007 his brother was killed by gun violence.
He says if it was not for his support system, he could have ended up on a much different, and possibly deadly path.
Instead, Knox now works outreach for Alive and Free, a violence prevention and diversion program through the YMCA.
He says he has personally seen the change kindness and support can have for young people at risk.
 "There's not one kid that's not un-savable, there all savable. All of them," he said.