Man found shot in the face in Pioneer Square
 SEATTLE -- Police are looking for a suspect after a man was found shot in the face in Seattle's Pioneer Square Thursday morning. The shooting happened at 3rd Avenue and South Washington Street shortly before  6 a.m., police said.



The victim, a man in his 30s, told police that someone shot him in the face. The victim said he then ran down 3rd Avenue, trying to flag down a bus. While the victim was alert, he was unable to provide police with a lot details of what happened.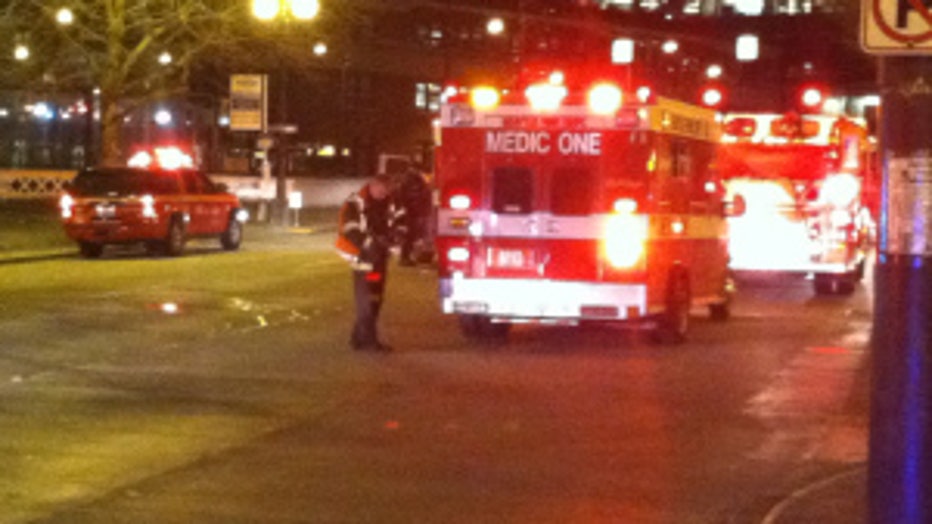 Witnesses told police that they heard shot and then saw two males running, detective Renee Witt said. They also said they saw the victim attempt to board a Metro bus and that he attempted to get into several cars in the area as he was shouting for help.

The Seattle Fire Department arrived on the scene and transported the victim to Harborview Medical Center with wounds to his face and arm. He was reported to be in serious condition.

Police do not know what lead to the shooting.