Marysville man crashes rented Lamborghini attempting to flee police
MARYSVILLE, Wash. -- A 23-year-old man was booked for DUI and attempting to elude police after he crashed a rented Lamborghini early Sunday morning in Edmonds.

At 11:30 p.m. Saturday, Edmonds police hired to patrol the Taste of Edmonds noticed a woman holding a beer leaning out the passenger side window of a Lamborghini in the 500 block of Main Street.

When officers attempted to pull over the car, the driver sped away running several stop signs in the downtown area.

A few minutes later, police say the Lamborghini rear ended another vehicle at 226th Street SW and State Route 104.

Both the driver and his female passenger were taken into custody.

The 20-year-old passenger in the Lamborghini was booked for being a minor in possession of alcohol.

The driver was processed for DUI and also booked for Attempting to Elude a Police Vehicle.

Police say the people in the other vehicle were shaken but okay.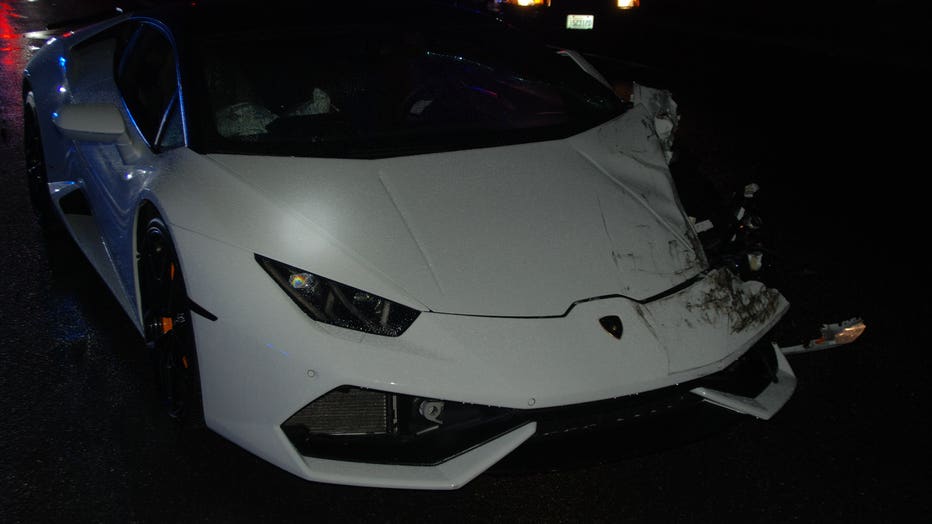 (via Edmonds Police Department)


The vehicle had been rented by the driver's brother for a family event in town earlier in the day.

Police say officers initially chased the Lamborghini but ultimately ended it for speed and safety reasons.