Masked gunman holds up bank, pulls gun on woman, son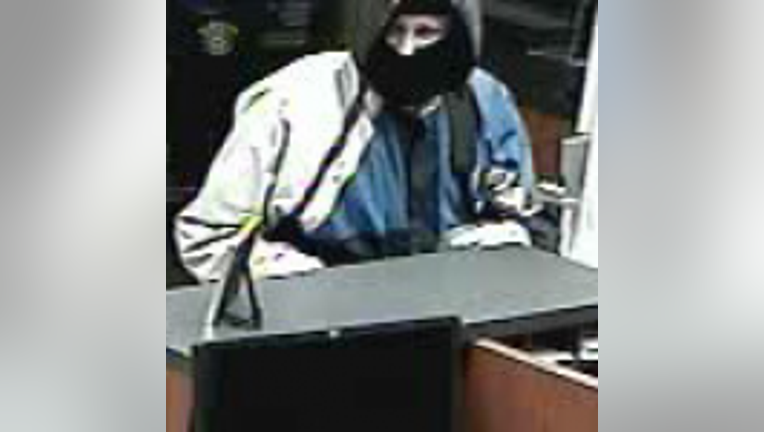 article
A male bank robbery suspect has struck again. The suspect is believed to have been involved in several recent robberies at banks in Seattle and Bellevue --  he reportedly robbed a Wedgwood bank Wednesday evening.

Shortly before 6 p.m. the suspect walked into a U.S. Bank on NE 87th Street and 35th Avenue NE. Armed with a handgun, the suspect pointed the gun at a woman and demanded her wallet, police said. The woman was with her 11-year-old son.

After robbing the woman, police said he then walked up to a bank teller, demanded cash and fled the bank.

The suspect is described as a white male, 6-feet, 1-inch and 170 pounds. He was wearing a black rain jacket, black hood and ski mask.

If you recognize the suspect, or have any information that might help police, please contact the Robbery Unit at 206-684-5540.