Mom desperate for prayers for baby born the size of a cell phone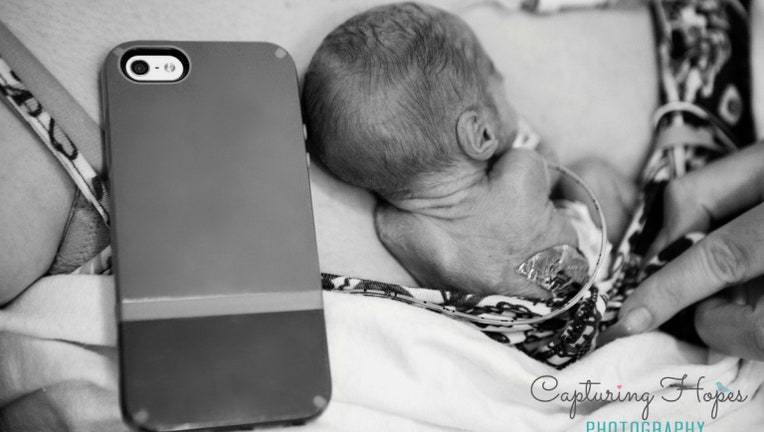 article


WINSTON-SALEM, N.C. -- A picture of a baby born premature and the size of a cellphone is being sent around the internet, hopefully giving the infant strength as hundreds of thoughts and prayers are sent his way.

According to MyFox8, little Adilynn Rennee was born premature, weighing less than a pound. Adilynn was one of the smallest babies ever born at Forsyth Medical Center.

"I never imagined her to be that small, it took me by surprise," said Chelsea Gregory, Adilynn's mom. "It really scared me. I was like, how is she going to make it?"

Adilynn is now four months old. She weighs four pounds, but the little girl is in serious trouble. Last month, Adilynn was moved from Forsyth Medical Center to Brenner Children's Hospital. She's had pneumonia twice and a blood infection.

Adilynn's mom is asking for help from anyone and everyone.



"It means more than the world to us because right now we are in desperate need of prayers," Gregory said. "Honestly, there's nothing more in this world that means more than just one person praying."

"I know she's fought so hard for her mommy and daddy and we are gonna fight for her," Gregory said.