NBA says no to Seattle: Kings to stay in Sacramento


[trib_ndn vid=24824191]

DALLAS -- The NBA Board of Governors voted 22-8 Wednesday against the sale and relocation of the Sacramento Kings to Seattle.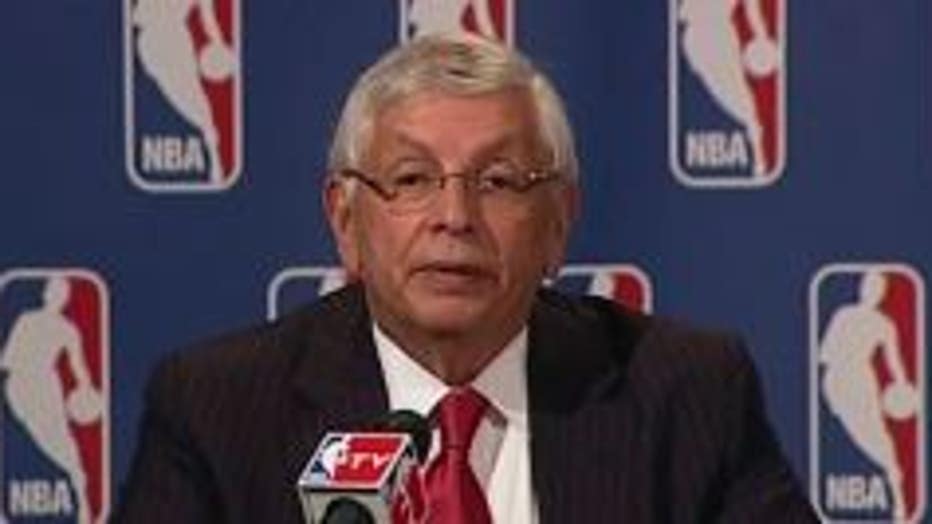 "Let me say that the Seattle presentation was brisk, firm, excellent and reflects the efforts that were put into this," NBA Commissioner David Stern said of the offer by Chris Hansen to buy the Kings from the current owners, the Maloof family, and move the team to Seattle.

But the NBA board, which consists of all team owners, voted that the "appropriate outcome was to keep the team in Sacramento and that's what we did," Stern said.

The commissioner added that the NBA hopes to "continue a dialogue of some type" with the investors trying to establish a reborn Sonics team in Seattle, but that there was no other team available at this time.

Asked if the board talked about the possibility of expansion, with an eye toward Seattle, Stern said that the board generally agreed to work on the next TV contract for the league before considering expansion, and so that would be at least a year off.

Stern opened the news conference by saying he wanted to make it quick because he had to get "to a game in Oklahoma City," -- the home of the former Seattle Sonics. Ugh.

Hansen issued the following statement:

"While we are obviously extremely disappointed with today's relocation vote and truly believe we put forth both a significantly better offer and Arena plan, we do thank the league and the owners for their time and consideration and look forward to hearing back on our agreement to join the Maloofs as Limited Partners in the Kings.

"But most of all I would like to thank everyone in Seattle who has been a part of our effort and supported our cause. Words simply can't express how much your support has meant to me personally and to our City. I truly believe we did everything possible to put our best foot forward in this process and you all should be proud and hold your heads high today.

"Our day will come...and when it does it will just be that much sweeter for the struggle.

"I love you Seattle!"