No water contact advisory in Kitsap County
KITSAP COUNTY -- There is a no-contact advisory for the Appletree Cove from Arness County Park to Kingston Marina.

Health officials say on Tuesday, 5,000 gallons sewage spilled in the area because of a valve failure.

They are now recommending people avoid swimming, wading or other types of water recreation there. If you make contact with the water, health officials say immediately wash with soap and water.

The advisory remains in effect through Saturday, Nov. 17.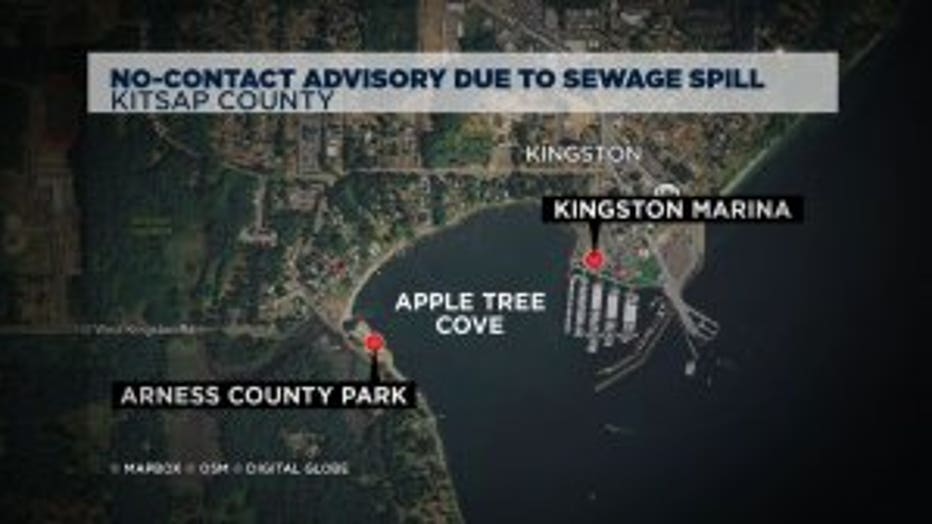 The area had already been permanently closed to shellfish harvesting due to the presence of wastewater treatment plant outfall.