Nordstrom won't be decorating for Christmas until AFTER Thanksgiving, company says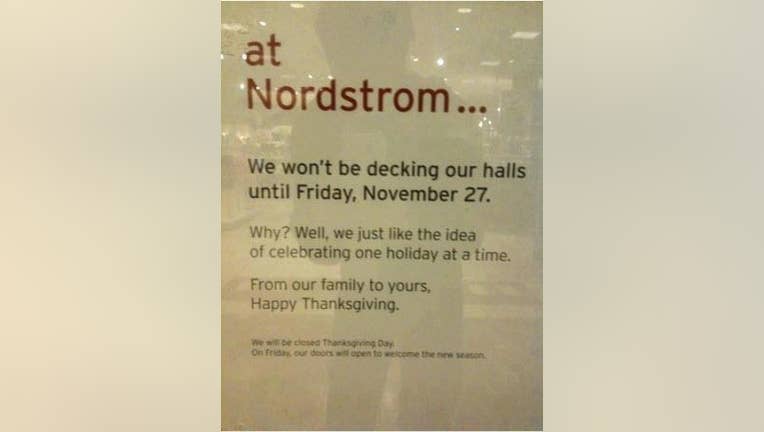 article


SEATTLE -- It seems stores start decorating for Christmas earlier and earlier every year.

Halloween candy hits stores in August. Christmas decorations soon after -- sometimes skipping holidays altogether.

But one Seattle-based company says no way to the so-called "Christmas creep."

Nordstrom tells Q13 FOX that the company will not be decking the halls at its stores until the day after Thanksgiving.

The retailer says they unveil their "holiday trim" the same day every year.

Our sister-station in St. Louis even captured this sign outside one of one of their stores a few years ago with the message:

"at Nordstrom...

We won't be decking our halls
until Friday, November 27.

Why? Well, we just like the idea
of celebrating one holiday at a time.

From our family to yours,
Happy Thanksgiving.

We will be closed Thanksgiving Day.
On Friday, our doors will open to welcome the new season."

Nordstrom has remained closed on Thanksgiving Day for years.

"As is our tradition, our Nordstrom stores will be closed on Thanksgiving," a spokesperson told ThinkProgress. "The reasoning behind that is we believe in celebrating one holiday at a time. Over the years, our tradition has been to be closed on Thanksgiving and to unveil our holiday trim the following morning."