North Seattle residents fed up with 'hidden underbelly of our city'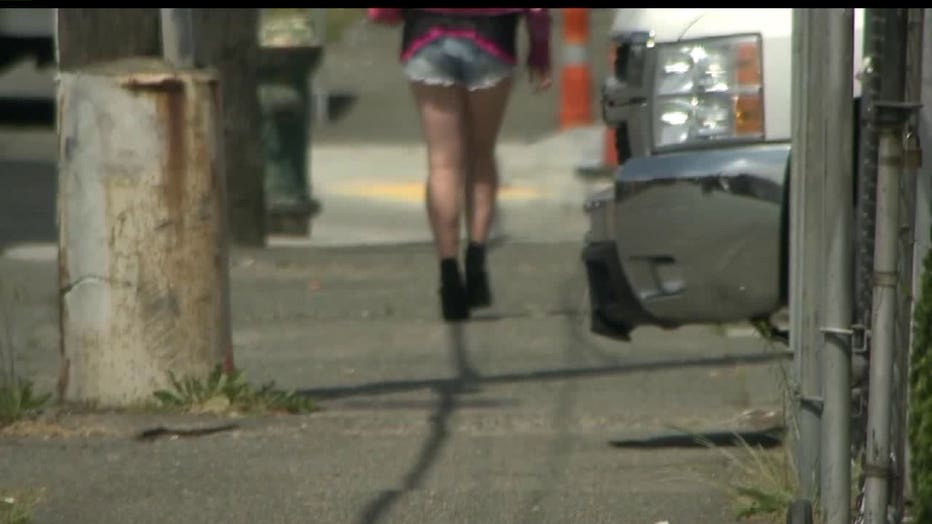 Working on Seattle's Aurora Avenue North. (Photo: KCPQ-TV)


SEATTLE -- A group of north Seattle residents is collaborating with Seattle police to tackle the prostitution problem on Aurora Avenue North.

"It's kind of a hidden underbelly of our city," said Rene Murry. "I think people have been invested in helping the women who are sex workers on Aurora for decades, but I think we've had a real uptick in behavior."

After a recent cleanup event, members of GAIN -- or Greenwood Aurora Involved Neighbors -- were pretty upset at what they found.

"There were condoms and needles. What we're finding is the activity just feels uncomfortable for families and their children here," said Murry.

Sgt. Dianne Newsom with SPD's North Precinct says officers are now handing out new brochures to prostitutes on the street with information on how they can get help.

"They pull over and talk to them, have a positive conversation. They give this to them so before they get arrested they have the services," said Newsom.

Police will be sharing the brochures with neighbors at an upcoming meeting and asking them to hand them out, too, and also to call 911 if they see something that bothers them.

"They should call. They can be our best witnesses if they give a good description of the car they saw and the girl. We want to know that because we also arrest the 'johns'. We need to get rid of the customers in order for the crime to go away," said Newsom.

They are all steps the neighbors support.

"I think what we're recognizing is these women need support and help, to have another choice, and our community needs to step up in a multifaceted way to make that happen," said Murry.

The NPAC, or North Precinct Advisory Council, is meeting Wednesday, June 4 at 7 p.m. at North Seattle Community College in the cafeteria conference room. SPD will be on hand to answer questions from the public.