Officer kills escaped bull that charged Oregon man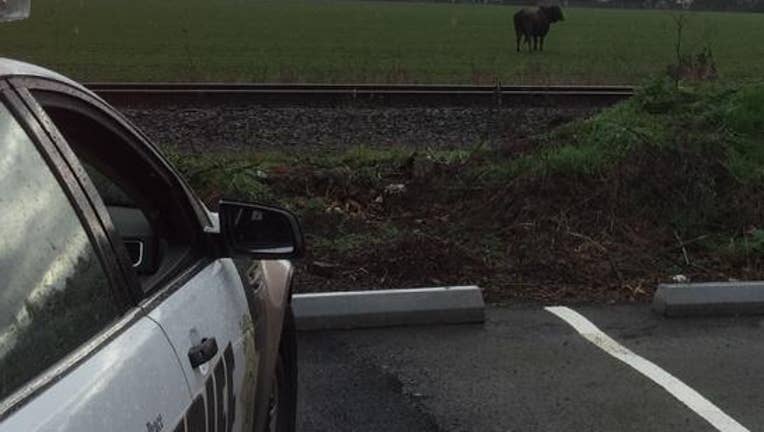 article


PORTLAND, Ore. (AP) — An Oregon law officer shot and killed an 800-pound bull that escaped a fenced pasture and charged into a man.

The injury happened Monday in Cornelius, about 25 miles east of Portland.

Sgt. Bob Ray of the Washington County Sheriff's Office tells KGW that the man was knocked over and suffered broken ribs. He was taken to a hospital with injuries that were not life-threatening.

Ray says he was responding to an emergency call when he noticed a herd of people running toward him, followed by the bull. He blocked traffic before the bull crossed a highway and stopped in a farmer's field. Another officer had a clear shot and killed the animal.

Ray says seven bulls escaped from a nearby farm on Sunday, but only six returned.