Olympia Police seek masked man in Toys R Us armed robbery
OLYMPIA - Olympia Police need your help in locating a man who reportedly robbed the Toys R Us store on Cooper Point Road Saturday afternoon.  The man, who wore a ski mask on his head, walked into the store just before 3 p.m. and pulled out a handgun, police said.  The suspect then demanded money from the clerk, who handed over an undisclosed amount of money from several cash registers at the store.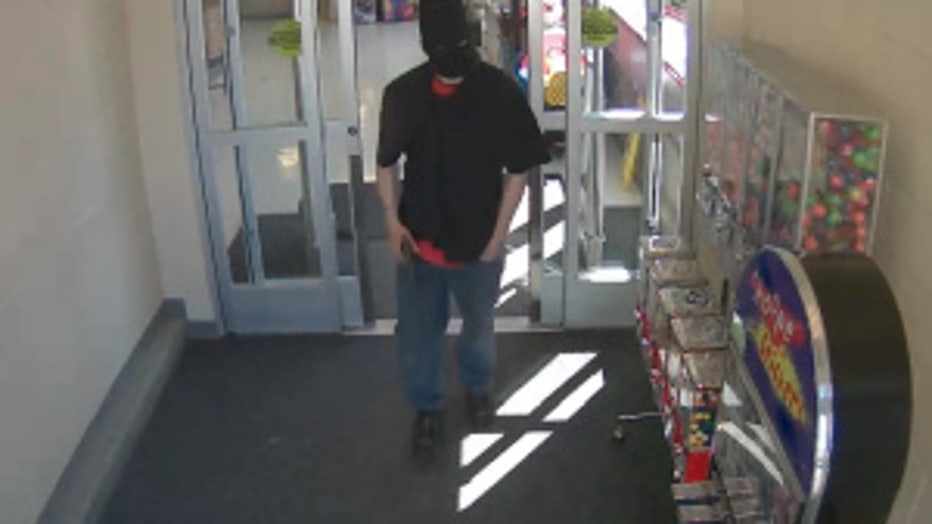 Olympia Police Department


The masked gunman then fled the store.  Police described the suspect as a white male, in his 20s, with a slim build.  He was wearing blue jeans, a black short sleeve shirt and brown "hiking" shoes.  Police said that he also had a black and red baseball cap tucked under his arm.

Anyone with information about this crime is asked to called Olympia Police Department at (360) 753-8300 or Thurston County Crimestoppers at 1-800-222-TIPS (8477).