Pacific will remain a city -- at least for a while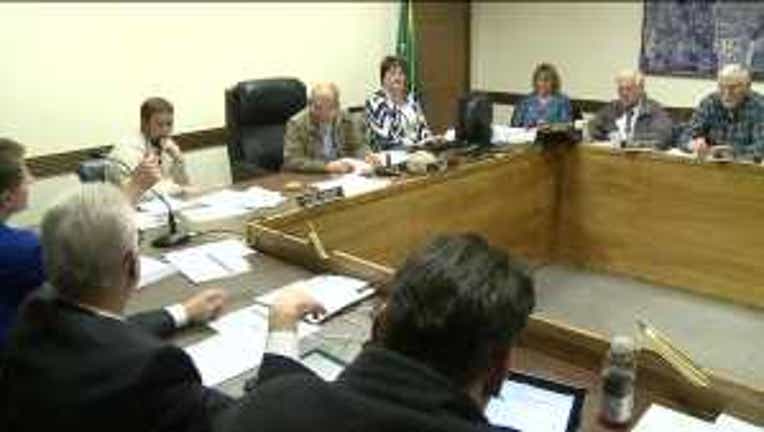 article
PACIFIC, Wash. -- The Pacific City Council voted Wednesday night to adopt a new insurance carrier to keep the city from vanishing.

The year-long dysfunctional drama that is Pacific's city government – and a growing number of lawsuits -- had gotten so bad an insurance company refused to cover the city beyond the first of the year.

The political circus was on full  display at the special session Wednesday night between Pacific Mayor Cy Sun and the City Council.



"He is lying and making my credibility look bad and I don't like that" said Councilman Clinton Steiger said of the mayor.

"I am doing it to cut costs," Sun replied. "What are you council members doing?"

Council members are blaming the mayor for Pacific's financial turmoil but despite  the blow-ups on both sides, they agreed to adopt a new insurance carrier in hopes of saving the city from dissolving.

The new policy is "more expensive and less coverage but it does buy us time," said Councilman Gary Hulsey.

Many residents called for the mayor's resignation.

"Why is he even sitting here; he dropped the ball," said one Pacific resident. Another said, "It took  one person, our mayor, less than 12 months to destroy a 103-year-old city.

Only a few spoke in his defense.

"He was elected by the people, but council doesn't want to listen to him," said a longtime resident.

Despite a recall effort and tensions with most of the other city leaders, Sun is convinced only a minority of voters want him out.

"I am staying in. I am doing exactly what people voted me in for. If you want to put me out, go ahead," Sun said.

That statement was followed by jeers from the public who said they were planning to do just that.

Some residents say if the council and the mayor cannot get along, they will be back to square one looking for another insurance company and that Wednesday's solution is only temporary.