Pickup truck driver killed after striking semi-trailer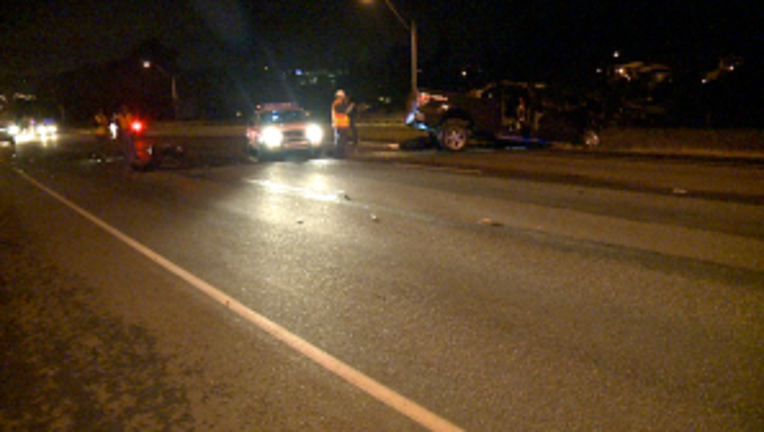 article
PUYALLUP - The driver of a pickup truck was killed when his vehicle slammed into the back of a semi-trailer truck in Friday morning.

The Washington State Patrol is investigating the fatal crash around 1 a.m.  on State Route 512 near the South Hill of Puyallup.

WSP Trooper Maurice Ball said that the semi was traveling westbound on SR 512 at Mile Post 9 going uphill when the pickup driven by 46-year-old David Rogers rear-ended the semi.

The semi was going about 30 miles per hour and the pickup was travelling at a much high rate of speed, Ball said. Rogers was pronounced dead at the scene, and the semi truck driver was not injured, Ball said.

The impact of the collision did not puncture the tanker's container and no fuel was spilled.  Trooper Ball said that alcohol and speed are possible factors in the collision.