Pierce County sheriff speaks out over celebrity police protests


TACOMA -- For more than a week, San Francisco 49ers quarterback, Colin Kaepernick, has been at the forefront of the national conversation, because of his refusal to stand during the national anthem. Kaepernick says he doesn't want to recognize the flag of a country where police brutalize people of color. Several other high-profile athletes have followed in Kaepernick's footsteps, including the Seahawks' Jeremy Lane and Megan Rapinoe from Seattle Reign FC.

Now, a local law enforcement leader says he's worried people believe what they're hearing about police from athletes like Kaepernick.

In a Facebook post, Pierce County Sheriff Paul Pastor says: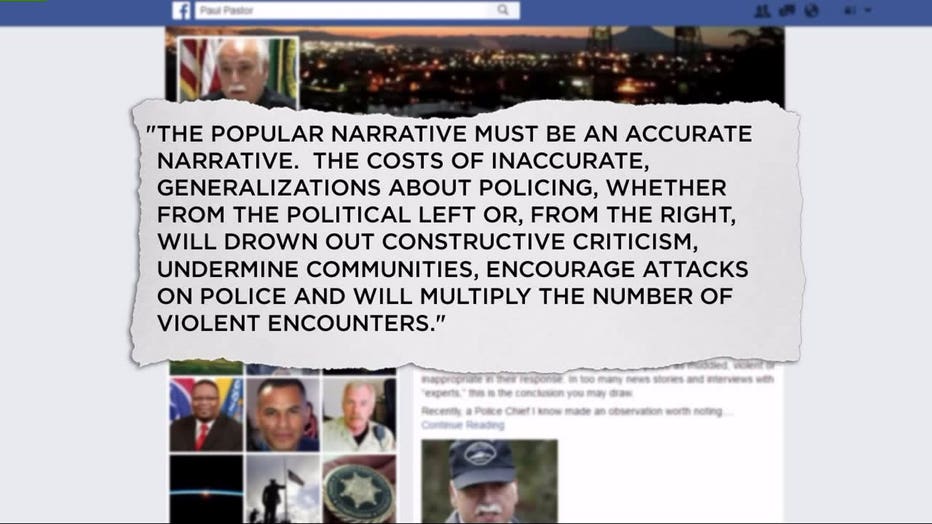 Sheriff Pastor spoke with Q13 News about his posting and added, "The concern I have is that if the narrative is that, that you can't trust the police, the police will do bad things. Don't cooperate with the police cause they're out to get you, then it becomes a self-fulfilling prophecy, then things escalate and that's not where we want to go so at some point, I think we need to say, time out. We need to have self-critical honesty when we screw up. At the same time, we have to say time out about a narrative that is mostly untrue."

Sheriff Pastor is not saying that police handle every situation perfectly or that they shouldn't work to improve, but he says they are the crisis experts and the majority of police calls don't end in violence or even an arrest.