Police arrest 16-year-old, search for 14-year-old in connection with slaying at Federal Way Taco Bell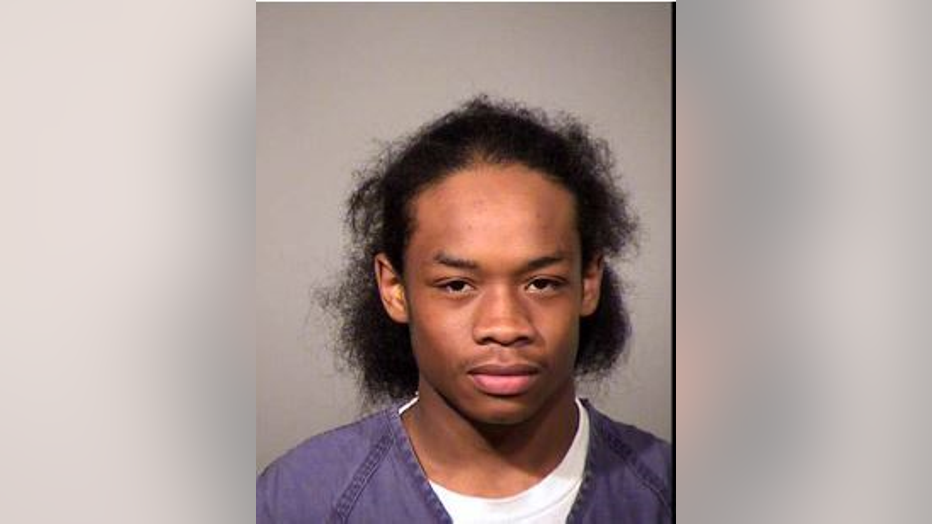 Diante Pellum (Photo released by Federal Way Police Dept.)


FEDERAL WAY, Wash. -- Federal Way police say a 16-year-old has been arrested and a 14-year-old boy is wanted in connection with the homicide of a teenager.

Sixteen-year-old Wesley Gennings was found Feb. 13 with a fatal gunshot wound to the back of his head. He was seated in his car in a Taco Bell parking lot on SW Campus Dr.

Witnesses reported seeing two suspects who were in the vehicle with him flee on foot.

According to the Federal Way Police Department, detectives received information that led them to two teenagers as suspects.

Investigators arrested a 16-year-old suspect Thursday at Thomas Jefferson High School. They said he had a handgun in his possession at the time.

After interviewing him, police said they learned that both suspects met Gennings to buy marijuana and had been inside the victim's car.

"Through investigation the police department can confidently report that this senseless crime was purely motivated by the sale and distribution of drugs," said police spokesperson Cathy Schrock.

The second suspect is still wanted and police said he should be considered armed and dangerous. Federal Way police have identified him as Diante J. Pellum, 14, of Tacoma. He is an eighth-grade student at Saghalie Middle School. Pellum is 5' 5" tall, 135 pounds, with brown eyes and black hair.

Q13 News' policy is to not release the identity of minors accused of crimes unless circumstances dictate otherwise. In this case, we are releasing this information because Federal Way police say the 14-year-old is a threat to public safety.

"DO NOT ATTEMPT to contact Pellum, he should be considered armed and dangerous.  If you have any information about his whereabouts call 911 immediately," said Schrock.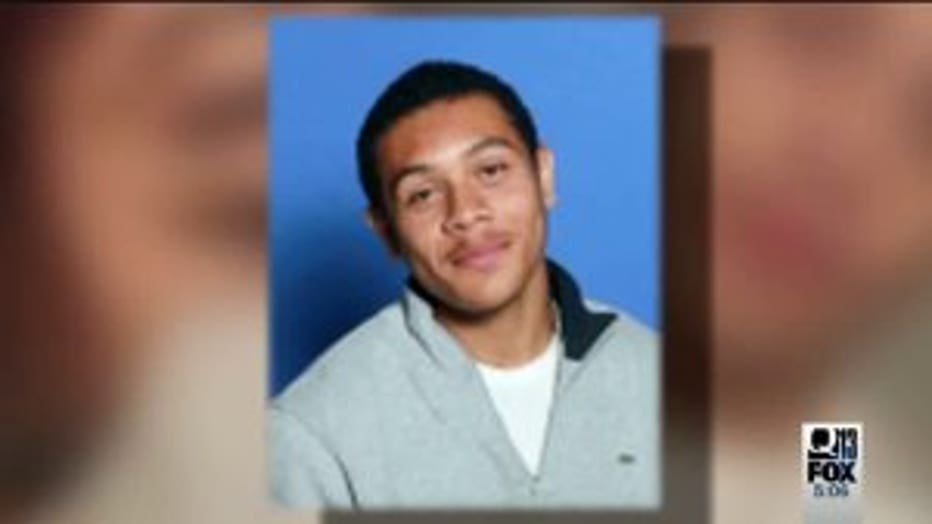 The King County Medical Examiner's Office has determined that the victim died from homicidal violence.

Federal Way police are working with the King County Prosecutor's Office and the Washington State Patrol Crime Lab.

"The investigating detectives collected forensic evidence samples for submission to the Washington State Patrol Crime Lab for analysis and interviewed dozens of individuals to identify the individuals responsible for this violent crime," said Schrock.

"This is an active complicated investigation with many moving parts and the Federal Way Police Department is committed to conducting a thorough investigation.  Additional information will be released as the investigation progresses. The Federal Way Police Department thanks the community for the outpouring of support by mainstream media, social media, and the anonymous tips that assisted us with this investigation."

Police did not identify the 16-year-old suspect because he is already in custody and has not yet been charged.




Federal Way School District released the following statement on Friday:

"Student and staff safety is a top priority at Federal Way Public Schools.

The Federal Way Public School District and Federal Way Police Department are working in close
partnership to ensure student safety is our top priority.

On Thursday, February 18, after the school day, a Thomas Jefferson High School student was
arrested by Federal Way Police detectives. During that arrest, an inspection of the
student's backpack resulted in confiscation of a loaded weapon. No students were endangered during
the arrest. The Federal Way Police Department apprehended the student in a safe, effective way in a
secure area without disruption to the school environment.

Additionally, we know that the Federal Way Police Department is looking for a second suspect, a
student who attends Saghalie Middle School. The District is working in concert with Federal Way
Police Department to ensure the safety of students and staff at Saghalie Middle School by deploying
all available resources to enhance safety, both on campus and with patrols.

The District is committed to providing all of our students with a learning environment that is safe and
free from fear and is committed to the safety of our students, staff and parents. Federal Way Public
Schools has a Zero Tolerance Policy regarding all weapons and weapon "look-alikes." They are
absolutely not allowed on our school campuses and any student in possession of a weapon will be
immediately expelled.

Superintendent Dr. Campbell shared with staff, parents and families about the recent arrest of a
Federal Way Public Schools student, which is in connection to the murder of Decatur High School
student Wesley Gennings.

This has been a difficult week for the Federal Way community , both with the current situation of the
student arrests and the loss of Wesley Gennings. The District is continuing to provide emotional
supports to community and students affected by this. The Federal Way Public Schools community
and beyond has been deeply impacted by the loss of Wesley Gennings, and is saddened that this
tragedy has occurred.

Every day, District staff and security personnel, as well as Federal Way Police Department school
resource officers (SROs), work in partnership to maintain a safe learning environment for our
students.

Superintendent Dr. Campbell shared with parents and families, "This recent tragedy will provide us
an opportunity to learn how we can build the necessary supports and connections for our students to
make positive choices. With the community's help, we can keep our schools safe for all students.
Furthermore, we know schools are not immune to the larger issues our society faces; however, we
have structures in place and continue to find opportunities to support our students with the struggles
they may face as a result of their experiences."

This is an ongoing police investigation, and the Federal Way Public School District is working
closely with the Federal Way Police Department."