Police: UW student planned mass killings, promised to 'only kill women'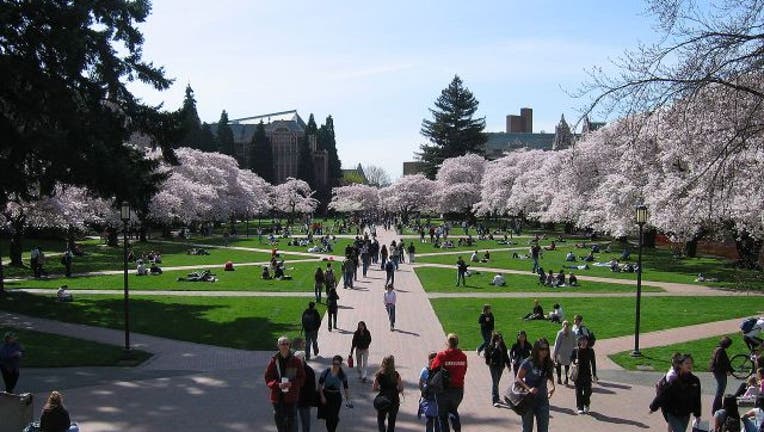 article


SEATTLE -- A local university student has been arrested and will likely face criminal charges for allegedly planning to shoot up his school, pledging to "only kill women."

The 23-year-old University of Washington student was arrested at his home near the university Sunday evening. He will likely face charges of felony harassment in King County Superior Court.

UPDATED: UW Students on high alert following arrest 

The student allegedly engaged in a conversation in the YouTube comments on Elliot Rodgers' videos, the 22-year-old Santa Barbara student who killed seven and wounded 13 in a shooting spree aimed at women. The UW student, who allegedly identified himself as Dark Foss, commented that he would be the next Rodgers, University of Washington Police said.

"I am the next Elliot Rodger," the commenter Foss wrote online earlier this month. "And guess what, I'll do the right thing this time. I'll make sure I only kill women."

When other YouTube users engaged him, the student allegedly doubled-down on his claims.

"Nothing can compromise for a ugly face and a short stature," commenter Foss wrote. "I will execute the same thing. I have no option. Everything Elliot did is perfectly justified."

The student allegedly told users he went to UW and lived in Seattle.

FBI agents and University of Washington police tracked the student to his residence. The student admitted to making the statements, officers said, and he was arrested by police.

He is expected to be charged in King County Superior Court later this week, and is being held in jail on $150,000 bail.