Possible serial cat killer strikes again in Washington, investigators say


OLYMPIA, Wash. -- Thurston County Animal Services said Friday another pet cat was found dead and mutilated in Olympia and they believe this killing is linked to five other cat mutilations in Thurston County and possibly another one in Port Angeles.

The latest killing involved a cat named Olly, whose body was left on a front lawn.  A forensic necropsy shows she was strangled before being cut open and her spine removed, said Thurston County Animal Services Officer Erika Johnson.

"Olly fought for her life, using her claws to try to get away" from her attacker, Johnson said, adding that they are working to see if there is any DNA on her claws.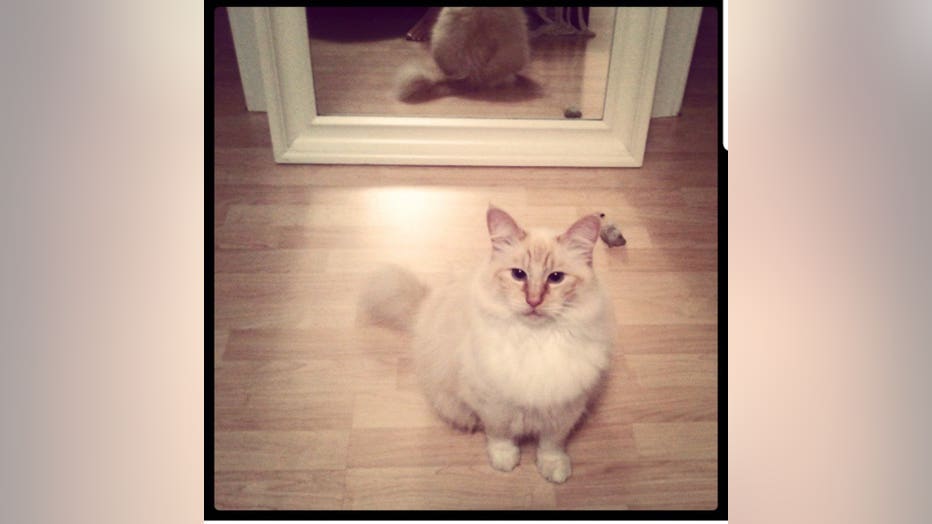 Investigators believe Olly was killed by the same person responsible for five other cat mutilations in Thurston County and possibly one in Port Angeles. The fifth case in Thurston County, from last October, was confirmed to be connected, Johnson said.

Since last October, Thurston County law enforcement says someone, or a group of people, have intentionally mutilated five cats, leaving the bodies to be discovered in public places.

The unidentified suspect's 'MO' is to remove the cat's spine, Johnson said, which is how she knows the cases are connected. She believes the suspect may have taken video of the abuse or bragged about it.

No blood was found at the scene, so investigators believe Olly was killed elsewhere and then the body displayed in a public place where it could be seen.

If anyone has information that can help identify a suspect, contact Thurston County Animal Services at (360) 352-2510. Pasado's Safe Haven is offering a $1,500 reward and Q13 News anchor and Washington's Most Wanted host David Rose will match it so that's $3,000 if your tip leads to an arrest and conviction in the case.