Q13 FOX News Investigates: Which area restaurants could make you sick?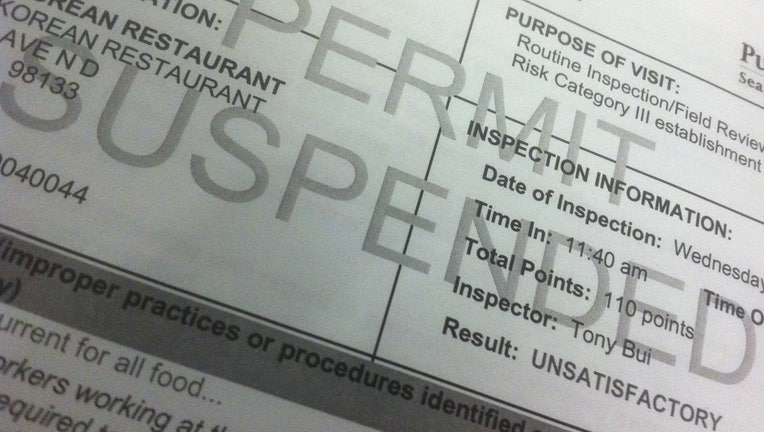 article


SEATTLE -- Q13 FOX News Investigates has uncovered a number of King County restaurants that were recently shut down for critical health violations that could make you sick, but soon their dirty pasts might be easier to find for patrons.

Sarah Schacht said, "It felt like stabbing in my gut. I had internal bleeding. I was sick for a couple of weeks."

Schacht knows the feeling of food poisoning all too well. It's happened to her twice.

The King County Health Department is constantly inspecting the county's 11,500 food establishments and some of the results uncovered by Q13 FOX News Investigates could leave a bad taste in your mouth.

Becky Elias, King County food protection manager, said, "Food is a wonderful thing because it's nutritious. It's delicious. It's cultural. It's all of these things. And the reality is there also may be risks associated with it."

Each year, 48 million people get sick in the United States from bad food with infections caused by viruses, bacteria and parasites.

Three-thousand people die every year across the country.



In 2012, Public Health -- Seattle & King County received 588 complaints of foodborne illness.

Attorney Bill Marler represents clients who have gotten sick after eating at restaurants they thought were safe.

"We rely on restaurants to follow the rules because we want to go out and have a good time," Marler said.  "We don't want to be worried that our kids or ourselves are going to get sick."

Already in 2014, records show the county has temporarily shut down eight restaurants for critical health violations.

At Joi's Seafood in Bellevue, record show inspectors found employees were handling ready to eat food without washing their hands with soap. It's now back open after fixing its mistakes.

At La Canasta Deli in Burien, records show certain food wasn't kept cold enough or hot enough potentially allowing bacteria to grow.

At Yummy Pho in Redmond, inspection records show employees weren't washing their hands.

And at the Saigon Boat Café in West Seattle, records show inspectors discovered employees were working with raw meats or dirty dishes and not washing their hands afterward.

Now it's back open for business and the owner says she's made changes.

How can you find out if your favorite restaurant has problems? Right now customers have to go online to search for inspection records. But that may change.

King County is considering placing report cards in the storefronts of all food establishments and giving you some food for thought before you sit down to eat.

Schacht says that kind of information might keep her out of the hospital for a third E. coli visit.

"Posted restaurant scores in New York and L.A. and online they end up reducing infection rates and hospitalizations," Schacht said.

--

LINK:  To find out how your favorite restaurant has done during recent health inspections.