Raw Video: Spanish train crash kills 80
RAW VIDEO OF CRASH



LONDON – As the death toll rose to 80, Spanish Prime Minister Mariano Rajoy announced two separate investigations Thursday into a spectacular train derailment in northwest Spain, one of the worst railway disasters in the country's history.


"We have lived through a terrible accident ... which I fear will remain in our memory for a long time," Rajoy said near the site of Wednesday's derailment. He added that Spain would observe three days of mourning.

In addition to the 78 dead, a tally that authorities fear may climb further, about 140 people were reported injured in the incident near the Christian pilgrimage town of Santiago de Compostela, in Spain's Galicia region.

Investigators are looking into driver error as a possible cause of the train leaping off the tracks at high speed. The Spanish Interior Ministry has ruled out terrorism, the Associated Press reported. An Al Qaeda-inspired bombing attack on the railway system in Madrid in 2004 killed nearly 200 people.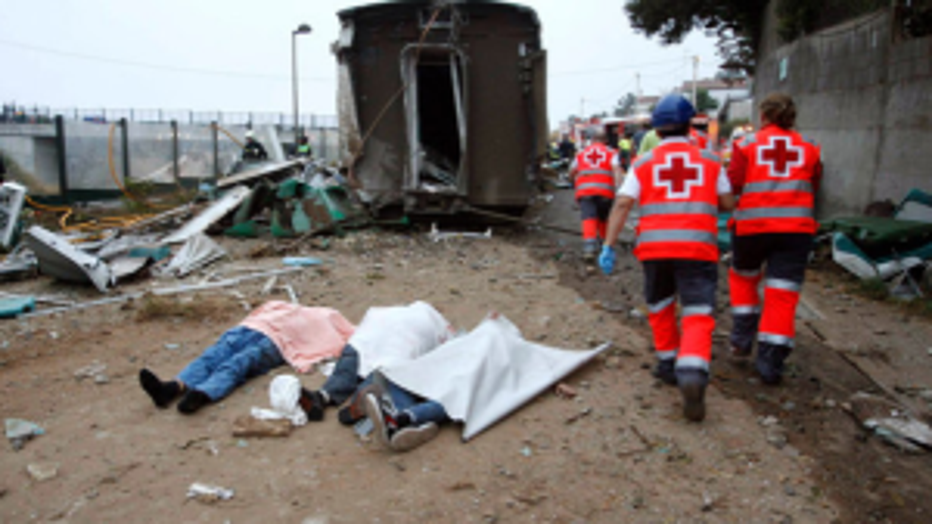 Courtesy LA Times via El Correo Gallego


At least one passenger has spoken of rounding a curve much too fast when the accident occurred. The train, en route from Madrid to the port town of Ferrol, was not one of Spain's high-speed services, although the tracks are usable by high-speed trains.

Video footage showed carriages crumpled and lying on their side. Almost all those who perished were found dead on the scene, in an indication of the force of the derailment. A local official likened the scene to Dante's "Inferno."

"For a native of Santiago like me, this is the saddest day," Rajoy told reporters.

The town, which was on the eve of celebrating a major religious festival that attracts thousands of pilgrims from all over the world, canceled the event.

Rajoy said a judicial investigation into the tragedy would be launched, as well as an investigation by the government's public works department.

For more on this LA Times story, click here.