Report: 5th graders carried gun, knife to 'do in' 11-year-old girl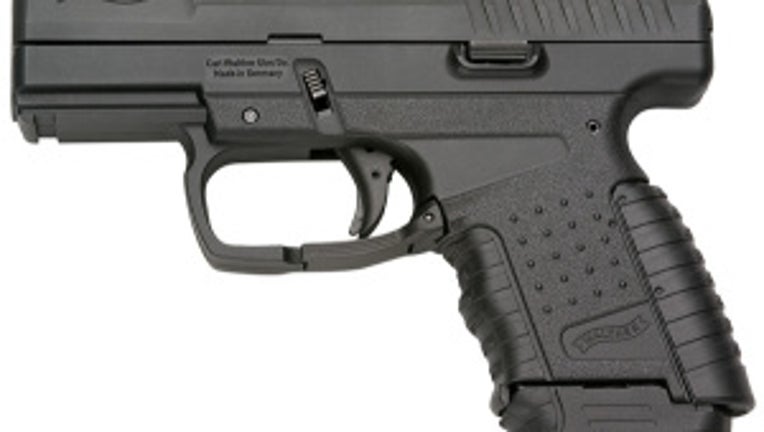 article
SPOKANE -- In one of the most startling cases of intended violence against a classmate in recent memory, the Spokesman-Review reported that two fifth graders snuck a gun and a knife in to school as part of a plot to kill a fellow classmate last week.

According to the Spokesman-Review, a 10 and 11-year-old boy remained in police custody Thursday, days after their alleged plot to kill a 10-year-old female classmate at Fort Colville Elementary School was discovered. The boys face charges of conspiracy to commit first-degree murder, tampering with a witness and conspiracy to possess a firearm.

The boys were arrested Feb. 7 at their elementary school. After they were arrested, they were reportedly overheard saying '"I don't care when I get out of jail, I'm going to come back and kill them," the Spokesman reported.

The boys' alleged plot was discovered when a school staff member found a .45-caliber pistol, a full ammunition clip and a knife in one of their backpacks after being tipped off  by another student. Staff members asked the 10-year-old boy why he had the gun. The boy reportedly told staff he was going to "get" an 11-year-old classmate who had been mean to them and "do her in." The Spokesman reported the two planned to stab the girl with a knife and then keep everyone else a bay with the gun.

The boys admitted to the teacher that there were other students they wanted to kill. They also allegedly admitted to the teacher they were going to kill the girl on the day the weapons were found.

After their plot was discovered, police came to the school and arrested the two. According to court documents, a police detective overheard one of the boys saying he would "find out" who told the teacher "and kill them."

Under Washington law, children under the age of 12 are deemed not to have the mental capacity to plan a crime. However, the Stevens County Prosecutor's Office told the Spokesman they believe there is enough evidence to prosecute.

Parents and community members were told of the incident within four hours of the arrests. A meeting was held at the Colville High School auditorium Wendesday to discuss the situation.

One of the boys allegedly obtained the gun from his brother, who had it in a locked case under his bed.