Report: Soldiers forced to relocate wedding to allow for Obama's golf game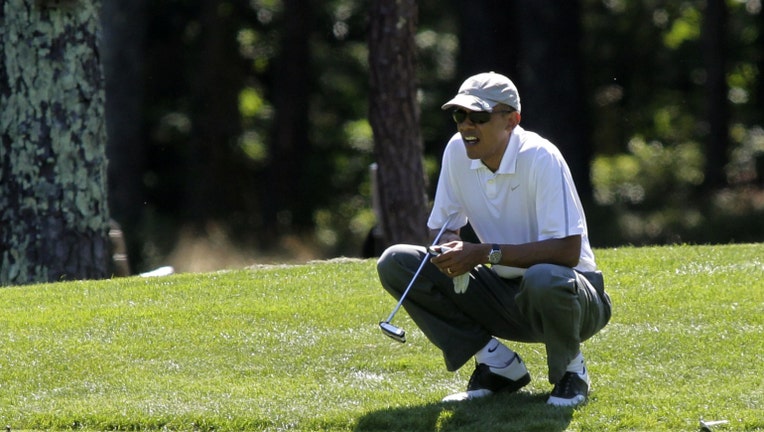 article


HONOLULU -- A pair of captains in the Army received a bit of bad news over the weekend when they were told they needed to relocate their wedding less than 24 hours in advance.

The reason? President Barack Obama wanted to play golf.

According to Bloomberg.com, Natalie Heimel and her fiance, Edward Mallue, Jr., were walking to their wedding rehearsal on the 16th tee box at the Kaneohe Klipper Golf Course in Hawaii Saturday when they were told they'd have to move their wedding.

The president, who often spends the holidays in Hawaii, had scheduled to play golf.

Anyone who schedules an event at the course over the holidays is warned that plans could change when the president is in town, especially since the golf course is a frequent stop for him. The couple had a backup plan, and luckily secured a new wedding spot near the golf course.

Still, the reshuffling was hard on the bride-to-be.

"It was emotional, especially for her," Jamie McCarthy, Mallue's sister, said in an interview. "She's the bride and in less than 24 hours they had to change everything they had planned."

It's not clear if the White House was informed about the wedding in advance.

President Obama personally called the bride after he was notified of the scheduling conflict, Bloomberg.com reported.