Reports says Kings headed to Seattle... maybe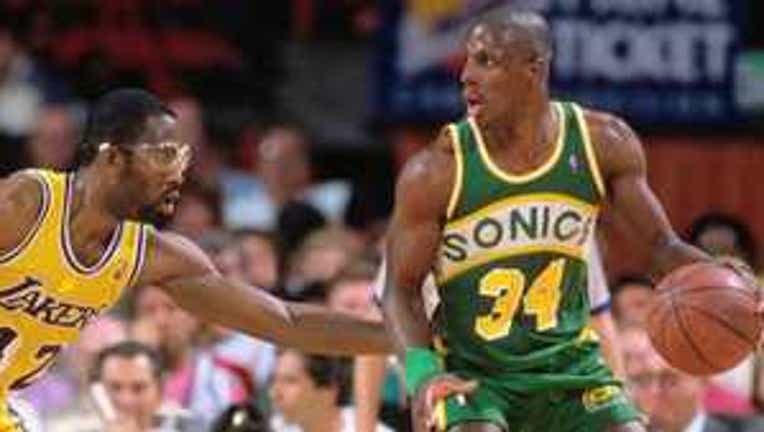 article
SEATTLE -- After rumors began swirling online Tuesday night that the Sacramento Kings had been sold to Seattle arena investor Chris Hansen, Yahoo sports reporter Adrian Wojnarowski sent a flurry of tweets Wednesday morning reporting that the rumors were indeed true.

"The Seattle group's plans, with support of the NBA, is to play two seasons in Key Arena before moving into a new Seattle arena, sources say," he tweeted.



Sacramento Mayor Kevin Johnson held a press conference Wednesday to discuss a possible sale. He said he heard Wojnarowski's reports that the team was for sale, but he would try to find a buyer for the team who wanted the Kings to stay in Sacramento.

"Our end game is we want to be an NBA city with an NBA team," Johnson said. "An we want that team to be the Sacramento Kings."

He said though reports of a sale seemed close to final, the deal was by no means finished. The Sacramento Bee reported that Johnson spoke with various investors and local groups Tuesday that were possibly interested in buying the team.

"I want the community to know that we're going to fight like crazy to get to where we need to be," Johnson said.

The speculation that the Sonics were coming home started when Daina Falk, the daughter of high-powered NBA agent David Falk, tweeted, "So I hear that the Seattle Kings is officially a done deal! The Maloofs finally sold the ailing Sacramento Team. #NBA."

The tweet was enough to get area basketball fans buzzing.

Falk later tweeted that she heard the news "from a friend in the know" -- the tweets have since been deleted.

Wojnarowski tweeted that the deal had the Kings being sold for $500 million. He also reported that the Maloofs are "expected to keep an extremely small percentage of team, but will have no real input or say in franchise, sources say."

He reported on Yahoo! Sports that the Maloof family is finalizing an agreement that would have the team playing in Seattle for the 2013-14 season.

Wojnarowski reported that, "No agreement has been signed, but one source with knowledge of the talks described the deal as "first and goal at the 1.' The Maloof's history of changing course late in negotiations still has some uneasy about getting the sale completed."

Not long after Wojnarowski broke the news of a potential sale, CBS Sacramento reporter Steven Large tweeted that any potential deal was rejected by the Maloofs.

"Source: Seattle groups offer was rejected by Maloofs. Hmmm. Plot thickening by the minute."

Many reports, including those coming from the Sacramento Bee newspaper, have a deal between the Maloofs and a Hansen led group as purely "conceptual." The Bee reported some sources even said that Hansen and the group hasn't made a firm offer.

Seattle city leaders have been working for months to get an arena deal done. As part of the deal, which has been approved by the Seattle City Council and King County Council, an NBA team must be secured in order to break ground on a new arena.



The NBA's relocation committee would need to approve any sale and relocation by March 1. Wojnarowski reported that NBA commissioner David Stern has been a supporter of Hansen and his partner, Microsoft CEO Steve Ballmer, which should aid in shepherding the move once the sale is finalized.

In a press conference to announce his plan to run for re-election Wednesday, Mayor Mike McGinn said he knew nothing about a potential deal to bring the team to Seattle, but it was great news if true.

"If it's true, ain't it cool?" McGinn asked.

Fans around the area also had their hopes raised by recent talks of a deal.

"I am super stoked right now,"  Sonics fan Jason Reid said. "We've had so many ups and downs over the course of the years on this."