Russian lawmakers OK use of military force in Ukraine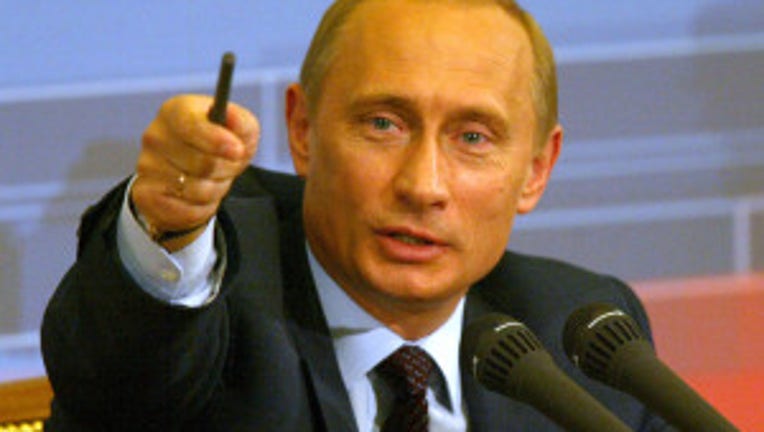 article


Simferopol, Ukraine (CNN) --

(CNN) -- Russia's upper house of parliament voted Saturday to approve the use of military force in Ukraine. The vote was unanimous.

Russian President Vladimir Putin had asked the upper house of parliament for approval to send Russian troops into Ukraine's Crimea region to normalize the political situation there, the Kremlin said Saturday.

Due to the "extraordinary situation in Ukraine," Putin said, there are threats to the lives of Russian citizens and Russian military personnel based in the southern Crimean region.

It comes on the same day that the new pro-Russian leader of Crimea, Sergey Aksyonov, asked Putin for help in maintaining peace in the Black Sea peninsula -- where Russia has a major naval base at Sevastopol.

International concerns are mounting that Moscow may intervene militarily in the crisis, despite warnings from the United States and other Western powers that it should respect Ukrainian sovereignty.

In response to Putin's move, Swedish Foreign Minister Carl Bildt tweeted: "Russian military intervention in Ukraine is clearly against international law and principles of European security."

The newly appointed interim government in the Ukrainian capital, Kiev, is seeking to prevent tensions in Crimea, which has a majority-Russian population, escalating into a full-blown bid for separation.

Ukraine suspects Russia of fomenting separatist tensions in the autonomous region.

Amid the uncertainty, about 300 gunmen wearing Russian Special Forces uniforms attempted to take over the Sevastopol unit of the Ukrainian Coast Guard, a senior official with the Ukrainian Border Service said Saturday.

The gunmen were positioned outside the Ukrainian Coast Guard building, with local residents standing between the two sides, said Col. Sergii Astakhov, assistant to the chief of the Ukrainian Border Service.

The residents are reportedly trying to negotiate and asking the gunmen not to attack, Astakhov said.

Meanwhile, the Ukrainian Coast Guard has moved its ships away from the immediate coastline, and they are being approached by three motorboats and one cruiser from the Russian Black Sea Fleet, Astakhov said.

'Limited' Russian force

A senior Russian lawmaker said Saturday that Russia could send a "limited" armed force to Crimea to ensure the security of the Russian Black Sea Fleet in the port of Sevastopol and Russian citizens living there.

The speaker of Russia's upper house of parliament, Valentina Matviyenko, cited the need to ensure the safety of the Black Sea Fleet and Russian citizens living in Crimea, according to Russian state news agency RIA Novosti.

But she acknowledged that "this decision surely rests with our President, the supreme commander-in-chief."

Aksyonov, who was installed as the region's premier after armed men took over the Crimean parliament building Thursday, said security forces "are unable to efficiently control the situation in the republic," in comments broadcast on Russian state channel Russia 24.

Consequently, he said, he was taking charge of security and asking Russia for assistance. His actions are also a response to Kiev's actions in appointing a new police chief in Crimea without consulting the parliament, he said.

Aksyonov said Saturday that the date for a referendum on greater Crimean autonomy would be moved up from May 25 to March 30.

A Kremlin spokesman had said Russia "will not disregard" Aksyonov's request for help "in maintaining peace and accord in Crimea."

The crisis in Crimea has echoed round the world, with the U.N. Security Council president holding a private meeting about the crisis enveloping Ukraine on Friday and world leaders calling on armed groups not to attempt to challenge Ukrainian sovereignty.

Yatsenyuk: Russian actions are provocation

Ukrainian Prime Minister Arseniy Yatsenyuk, speaking at a Cabinet meeting Saturday, said the government believes the "disproportionate Russian presence in Crimea is nothing but a provocation."

But, he said, Russia's attempts to provoke the Ukrainian government to respond with force have failed.

"Ukraine will not be provoked, we will not use force, we demand that the government of the Russian Federation immediately withdraw its troops and return to their home bases," he said.

Ukraine's acting president, Oleksandr Turchynov, insisted Friday that Ukraine would defend its sovereignty and that "any attempts of intrusion or annexation will have very serious consequences."

Russia fired back Saturday, amid the claim and counter-claim over the rapidly moving events in Crimea.

Russia's Foreign Ministry said it was "extremely concerned" by the situation and that in the early hours, unidentified gunmen "directed from Kiev" had attempted to take control of the Ministry of Internal Affairs in Crimea. Self-defense groups averted the attempt, it said.

The ministry accused political figures in Kiev of trying to destabilize the peninsula, which has historic links to Russia. And it called for restraint, saying "it is irresponsible to continue whipping the already tense situation in the Crimea."

Unrest spread Saturday to the eastern city of Kharkiv, Ukraine's second largest city, which lies close to the border with Russia and has close economic ties there.

Scuffles between pro-Russian and pro-EU groups broke out, resulting in injuries on both sides, a local journalist who witnessed the incident told CNN.

Pro-Russian demonstrators have been holding a demonstration in front of the Kharkiv regional government building while a pro-EU group is inside, journalist Daira Yurovskaya said. Pro-Russian protesters also dismantled barricades around the building, attempting to get inside.

Airspace closed

Ukraine on Friday accused Russian Black Sea forces of trying to seize two airports in Crimea but said Ukrainian security forces prevented them from taking control.

Mysterious groups of armed men, dressed in uniforms without identifying insignia, patrolled the airports in the regional capital, Simferopol, and the nearby port city of Sevastopol, where Russia has a major military base for its Black Sea fleet.

The armed men remained at the airports Saturday and Yevgey Plaksin, director of the airport in the regional capital, Simferopol, said Crimean airspace would remain closed until the evening local time.

Unidentified, balaclava-clad armed men also took up position outside the Crimean parliament building in Simferopol on Saturday, as a small pro-Russian protest was held, and controlled who could enter. A roadblock was also reported on the route into the city.

Russia's ambassador to the United Nations, Vitaliy Churkin, on Friday compared the reports of Russian troops taking charge of positions on the ground to rumors that "are always not true."

"We are acting within the framework of our agreement," he said.

The Russian Foreign Ministry said that maneuvers of armored vehicles from the Russian Black Sea Fleet in Crimea were needed for security and were in line with bilateral agreements.

At the same time, Russia has been conducting a huge military exercise near its border with Ukraine. The snap drills were announced by Moscow on Wednesday.

Obama: Warning to Russia

The United States urged Russia on Friday to pull back from the Crimea region or face possible consequences.

"We are now deeply concerned by reports of military movements taken by the Russian Federation inside Ukraine," U.S. President Barack Obama said in televised comments from the White House.

"...It would be a clear violation of Russia's commitment to respect the independence and sovereignty and borders of Ukraine and of international laws."

Obama said any violation of Ukraine's sovereignty and territorial integrity would be "deeply destabilizing, and he warned "the United States will stand with the international community in affirming that there will be costs for any military intervention in Ukraine."

UK Foreign Secretary William Hague spoke to Russian Foreign Minister Sergey Lavrov and called for a de-escalation of the situation in Crimea, Hague said Saturday via Twitter. Hague also asked that Russia respect Ukraine's sovereignty and independence.

Ukrainian leaders and commentators have drawn parallels between what's happening in Crimea and the situation in Georgia in 2008. Then, cross-border tensions with Russia exploded into a five-day conflict which saw Russian tanks and troops pour into the breakaway territories of South Ossetia and Abkhazia, as well as Georgian cities. Russia and Georgia each blamed the other for starting the conflict.

Former Georgian President Mikheil Saakashvili told CNN he had warned in 2008 that Ukraine would be next. "Putin is following his blueprint all the way through," he said.

Ukraine, a nation of 45 million people sandwiched between Europe and Russia's western border, has been plunged into chaos since the ouster a week ago of pro-Russian President Viktor Yanukovych, following bloody street protests.

Yanukovych resurfaced Friday in the southwestern Russian city of Rostov-on-Don, where he said he had not been overthrown and vowed to fight on for Ukraine's future.

Read Obama's full statement

Financial woes

Besides the dramatic events unfolding in Crimea, Ukraine's new government also faces the challenge of getting the country's cash-strapped economy back on track.

A promised $15 billion loan from Russia, agreed in November by Yanukovych after he dropped the EU deal, is now on hold. Russia also promised to slash natural gas prices.

However, Russian energy giant Gazprom said Saturday that Ukraine is $1.55 billion in arrears on payments for natural gas deliveries, which may force the firm to cancel the discount agreed to last year, Russian state-run RIA Novosti news agency said.

Gazprom spokesman Sergei Kupriyanov said Russia has issued a $3 billion line of credit to Ukraine to help it cover its gas debts -- but payments must be respected.

Ukrainian authorities have said they will need $35 billion in foreign funds by the end of 2015.