Sawant widens lead over Conlin to 402 votes in City Council race
SEATTLE -- Socialist candidate Kshama Sawant  widened her lead over longtime Seattle City Councilman Richard Conlin to 402 votes Wednesday in the race for his council seat, the latest election returns showed.

King County Elections said that, as of 4:30 p.m. Wednesday, Savant had 83,095 votes to Conlin's 82,693.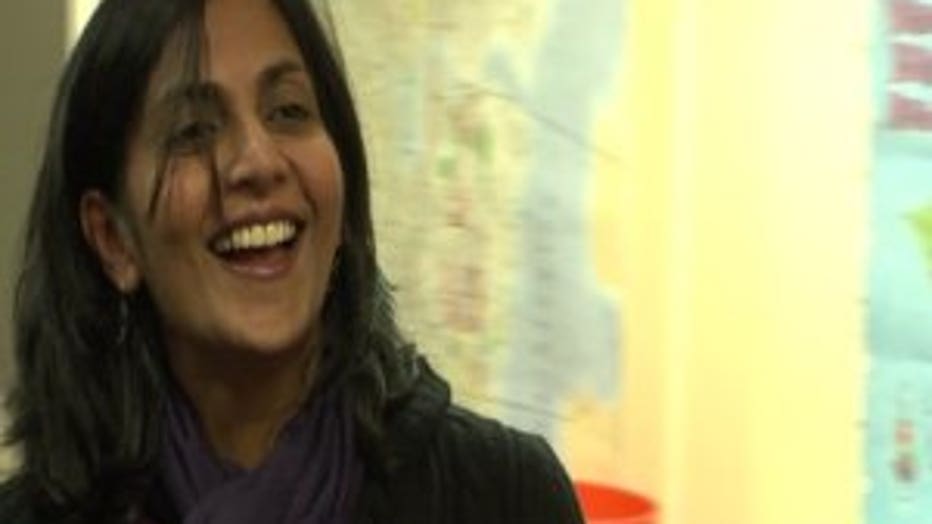 Conlin had a substantial lead on Election Night Tuesday, but his lead had been declining as more mailed-in ballots were being counted. Sawant overtook Conlin for the first time Tuesday afternoon, when the election results showed her with a razor-thin, 41-vote edge.

Sawant would be the first Socialist candidate elected to the Seattle City Council in its history.

Sawant is a former software engineer, part-time economics professor and activist.   She holds part-time teaching positions at Seattle Central Community College and Seattle University and was a visiting assistant professor at Washington and Lee University. Sawant has run unsuccessfully for the state House of Representatives.

Sawant, who was born in India, graduated with a bachelor's degree in computer science from the University of Mumbai in 1994. She received her PhD in economics from North Carolina State University in 2003.

Conlin was elected to the Seattle City Council in November 1997. He served as council president for 2008-2009 and again for 2010-2011.

Conlin and his wife, Sue Ann Allen, live in the Madrona neighborhood. Prior to his election to City Council, he served on the Madrona Community Council and was active in the Central Area Neighborhood Plan.

Another vote count in the race will be released at 4:30 p.m. Thursday.