Seattle Halloween parties, events for ghouls and ghosts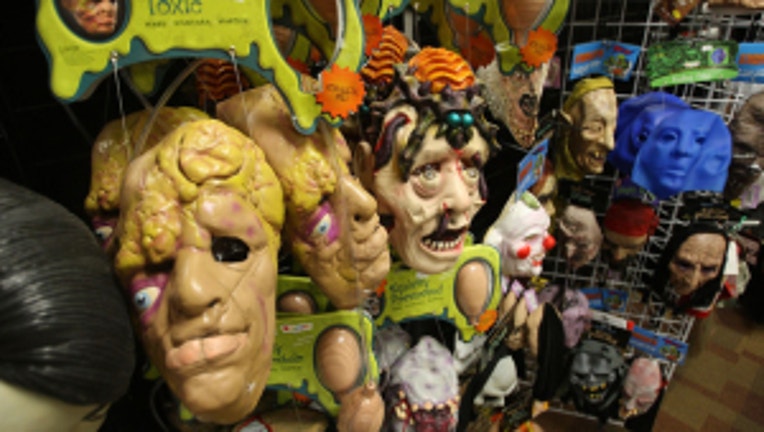 article
SEATTTLE -- Looking to show-off your costume in a local contest? How about strutting your stuff to Michael Jackson's 'Thriller'?

Dozens of event meant to celebrate Halloween are going on downtown and around Seattle, so no matter what your fright night fantasy, you'll be covered.

Below is a list of some events:

Hula Hula Halloween Party and Costume Contest Hula Hula Lounge, 106 First Ave N Free 

An All-Hallows Eve Rock 'n' Roll PartyShowbox at the Market, 1426 First Ave, 7 p.m., $20 

Halloween at the Blue MoonBlue Moon Tavern 712 NE 45th Street 9 p.m., $5 

Stephen Kingo (Stephen King Bingo) Pop Kitchen and Bar, 325 Fifth Avenue North 5 p.m., free 

Monster Fest: Kids Halloween ExtravaganzaEMP Museum, $5, kids under 12 are free 

Soul Funky Halloween5140 Ballard Avenue NW, 9 p.m. 

All Hallows Eve at the Haunted Theater Columbia City Theater, 4916 Rainier Ave S,columbiacitytheater.com, 8 pm, $12 adv/$15 DOS.

Halloween at Cichetti Cicchetti, 121 E Boston St, 859-4155, free.

Halloween at King's Hardware King's Hardware, 5225 Ballard Ave NW, 782-0027, kingsballard.com, free.

KUBE Haunted House Georgetown Morgue and Nightmare on 9 haunted house; 7-10 p.m. Oct. 30; 7-11 p.m. Oct. 31, Nov. 1-2, $18, $28/VIP Speed Line

Halloween Underworld Tour (Adults Only) 608 First Ave., Seattle; $25, by reservation (206)-682-4646

For more events, head to the Seattle Times website, or the Stranger's list of Halloween events.