Mayor Durkan authorizes up to $25,000 in hiring bonuses to help Seattle Police staffing crisis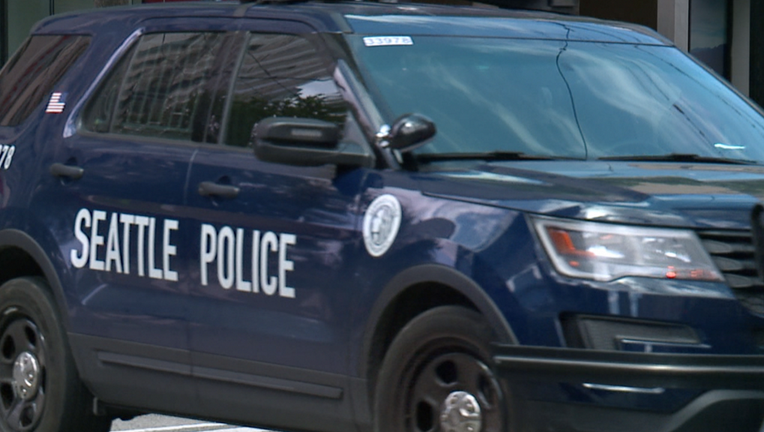 article
SEATTLE - It has been a turbulent 19 months for the Seattle Police Department, and now, Mayor Durkan has issued an executive order authorizing hiring bonuses, with the aim of upping recruitment for SPD officers and staff.
Effective immediately, the emergency orders allows for hiring incentives through 2021, providing hiring bonuses of up to $25,000 for lateral hires and $10,000 for new hires, depending on experience.
Since the protests against the Minneapolis Police murder of George Floyd and the Defund the Police movement shook Seattle in March 2020, and even led to the abandonment of SPD's East Precinct, more than 250 officers have left the department and reduced capacity by over 300,000 service hours, according to the Mayor's Office. Additionally, the Community Safety and Communications Center (CSCC) reports a 40% in overtime spending as employees work longer hours.
Previous attempts to walk back defunding of Seattle Police have been shot down by the Seattle City Council.
"When residents call 911, they expect an officer to show up – and when they call the 911 emergency line, they expect that someone will answer the phone. Hiring, recruiting and training takes months, and we need to act now to ensure we can have trained and deployable staff. Seattle cannot keep waiting to address the real public safety officer hiring and retention crisis we are experiencing in Seattle right now," said Durkan.
Along with the staffing shortage, the Mayor's Office says there has been a spike in gun violence in Seattle—a 76% year-to-date rise in shots fired and a 29% increase in non-fatal shootings since 2020.
"The Seattle Police Department is thankful Mayor Durkan recognizes our current staffing crisis and that she has taken the necessary step to ensure we can recruit the best and brightest new officers," said SPD Chief Adrian Diaz. "Hiring is a challenge for every law enforcement agency right now, and most are offering incentives to attract new members. These new hiring bonuses will level the competitive playing field and will allow the SPD to attract the highest caliber employees we need to protect and serve all people of Seattle."
Paired with staffing losses from King County's vaccine mandate, the Mayor's Office says they are at a critical point for public safety.
RELATED: Seattle Police says 6 employees leaving, 103 waiting on exemptions
READ MORE: Report: Abandonment of Seattle police's East Precinct during protests didn't violate policy
Stay connected with FOX 13 News on all platforms:
DOWNLOAD: FOX 13 News and Weather Apps
WATCH: FOX 13 News Live
SUBSCRIBE: FOX 13 on YouTube
DAILY BRIEF: Sign Up For Our Newsletter
FOLLOW: Facebook | Twitter | Instagram