Suspect in Myrtle Edwards Park attack had prior sex crime convictions, police say
SEATTLE- A 25-year-old Tacoma man who failed to register as a Level II sex offender was arrested Sunday at Myrtle Edwards Park on Seattle's waterfront after allegedly sexually assaulting a woman.

West Precinct officers responded to the call in the park around 11:30 after several people called 911 stating that a man was chasing people in the park, police said. Officers arrived and found a victim who said she noticed Coty Kelly urinating by a bench. Kelly then tried to grab one woman, the victim said, before he gave chase to the victim. He grabbed her and assaulted her on the ground.

The victim was taken to Harborview Medical Center for medical treatment.

Witnesses directed officers toward a parking garage near the Seattle Art Museum Sculpture Park where Coty Kelly was located and arrested, police said. Kelly had an outstanding warrant for failure to register as a sex offender.  He was positively identified by the witnesses. Kelly allegedly told police when questioned that he pulled down the woman's pants and touched her genitals in an attempt to remove the "racism from inside of her," police documents allege.

Kelly was booked into the King County Jail for investigation of rape. Detectives from the Sexual Assault Unit will handle the follow up investigation.

He was previously convicted in 2012 for an October 2011 rape and assault/strangulation in Thurston County.

Court records show Kelly failed to register as a sex offender between Aug. 9, 2013 and Oct. 9.  Police questioned the halfway house manager, who told them Kelly moved out in July and took all of his belongings with him. Documents show the defendant's GPS device and cell phone both went dead around that time.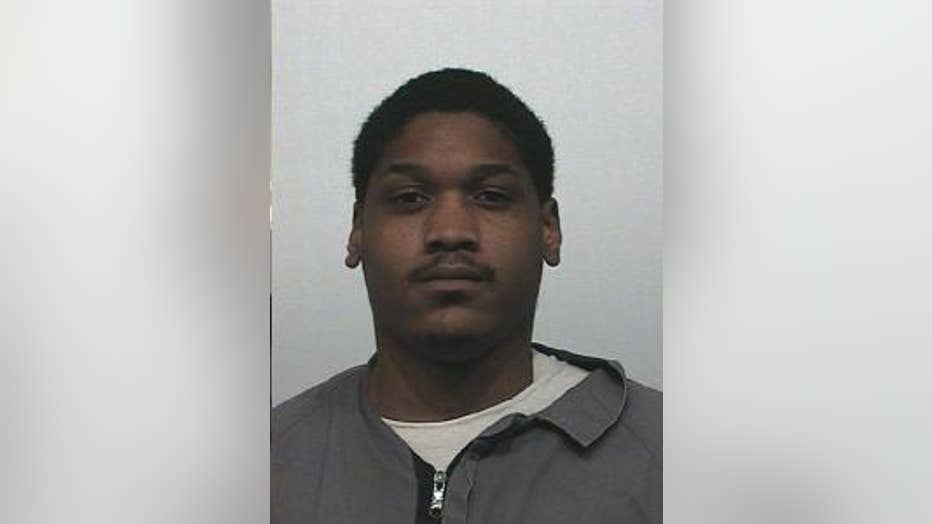 Kelly used to live in Las Vegas and moved to Washington state in 2011. He is expected to be in King County Court at 2:30 p.m. Monday.  Tune into Q13 FOX News at 4 and 5 p.m. for the latest.