Tanker truck rollover closes SR 18 near Raging River for hours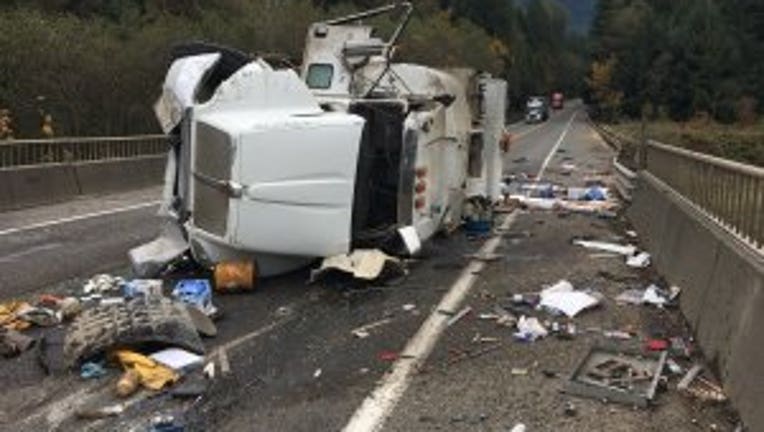 article


A tanker truck rolled over Saturday morning near the Raging River on state Route 18, fully blocking the roadway and causing long backups in both directions.

The crash happened about 9:40 a.m., state Trooper Rick Johnson said. The roadway was back open at 4 p.m.

The cause of the crash is still being investigated, but it appears to be the result of mechanical failures, WSP said in a tweet.

The driver suffered minor injuries. There was some fuel spillage as well, Johnson said.