Taylor Swift-themed cruise to set sail in 2024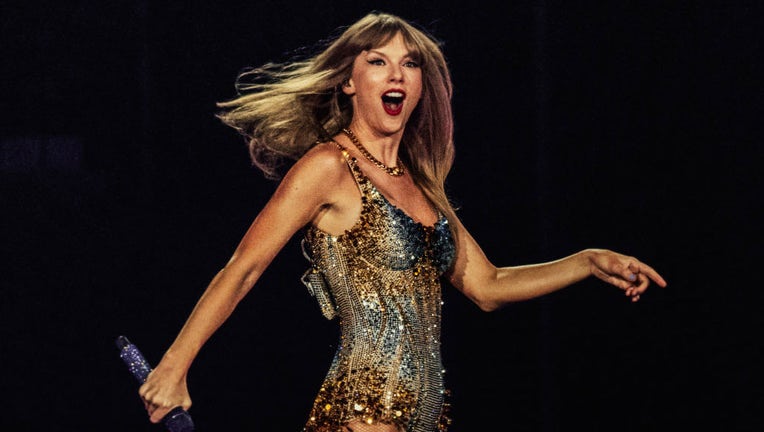 article
Taylor Swift fans will have the chance to swap bracelets and don their best "Eras" outfits next year during a Swiftie-themed, four-night cruise. 
Travel agency Marvelous Mouse Travels is organizing a Royal Caribbean "In My Cruise Era" trip, which will set sail on Oct. 21, 2024 on the Allure of the Seas. But those interested should know that Swift is not affiliated with the cruise, nor expected to appear on the ship. 
"Join us as we celebrate all things Taylor, make new friends, dress up in our favorite eras, trade friendship bracelets, and enjoy everything this amazing ship has to offer," the agency states on its website. "This cruise is for all fans, so bring your besties, your moms and dads, your baby fans, and if you need someone to room with, post on our page and ask!"
Marvelous Mouse travel agents Jessica Malerman, Nicole Rivera, and Shelby Reyes are planning the trip, who describe themselves as "besties and Taylor fans too." 
The four-night cruise will depart the day after Swift's Oct. 20 concert date in Miami, Florida, and sail to Royal Caribbean's Bahamas private island Coco Cay, as well as Nassau.
Itinerary planning is still underway, but the agency says fans can expect a welcome cocktail party, friendship bracelet swapping, a themed dance party, themed karaoke, Taylor Swift trivia, and nightly "Eras" outfit themes.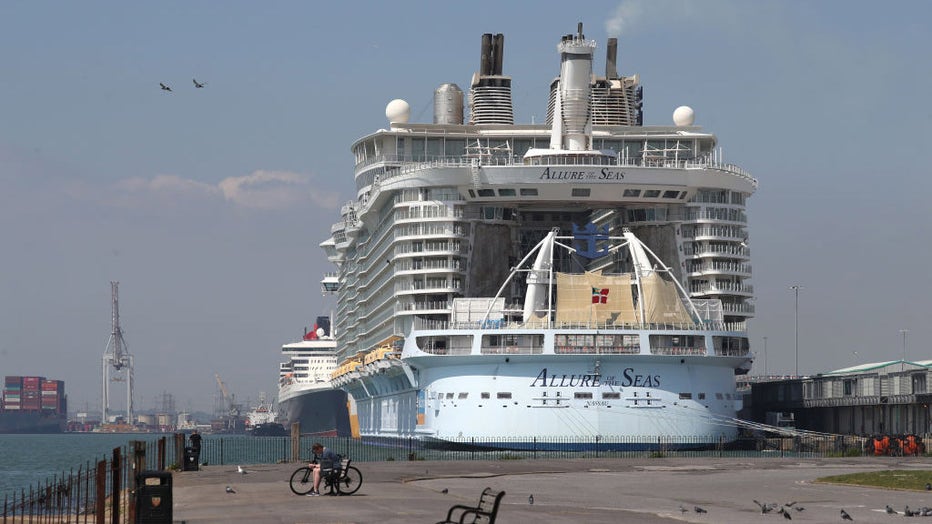 The Royal Caribbean cruise ship Allure of the Seas, the world's third largest cruise ship, at berth at the City cruise terminal in Southampton. (Photo by Andrew Matthews/PA Images via Getty Images)
Royal Caribbean's Allure of the Seas ship can hold nearly 5,500 guests at double occupancy. Marvelous Mouse Travels has earmarked staterooms for fans and negotiated a group rate from Royal Caribbean, according to its website. Those interested should fill out a stateroom request form on the agency's website here.
This year has put Swift and her loyal fans in news headlines continuously amid her giant stadium tour and relationship with Kansas City Chiefs tight end Travis Kelce. 
Most recently, the couple was spotted sharing a kiss after Swift's second "Eras" tour concert date in Argentina over the weekend. Swift also referenced Kelce as she changed the lyrics of her song "Karma," singing "Karma is the guy on the *Chiefs* coming straight home to me" – prompting loud cheers from fans. 
Meanwhile, college professors across the country are increasingly drawing on Swift and other pop culture figures to engage a new generation of students and contextualize complicated concepts in the real world.
South Dakota law professor Sean Kammer typically teaches about dense topics like torts and natural resources. But next semester, he and his fearless students in a legal writing course are shaking things up by turning their attention to Taylor Swift.
A psychology class at Arizona State University asks, "What Would Taylor Swift Do?" – drawing on themes from her songs, such as family, friends, fame and more.
This story was reported from Cincinnati.