Teen dies after being shot several times in Everett
EVERETT, Wash. - Police are investigating after a 15-year-old boy was shot and killed in Everett Friday morning. 
Before 6:45 a.m., officers responded to a report of a shooting in the 7700 block of Hardeson Road.
When police arrived at the scene, they found a teen who was shot several times. 
The victim was taken to Providence Hospital in serious condition, but he succumbed to his injuries.
The Everett Police Department (EPD) says the suspect or suspects drove away in a black sedan with silver or alloy rims before police arrived.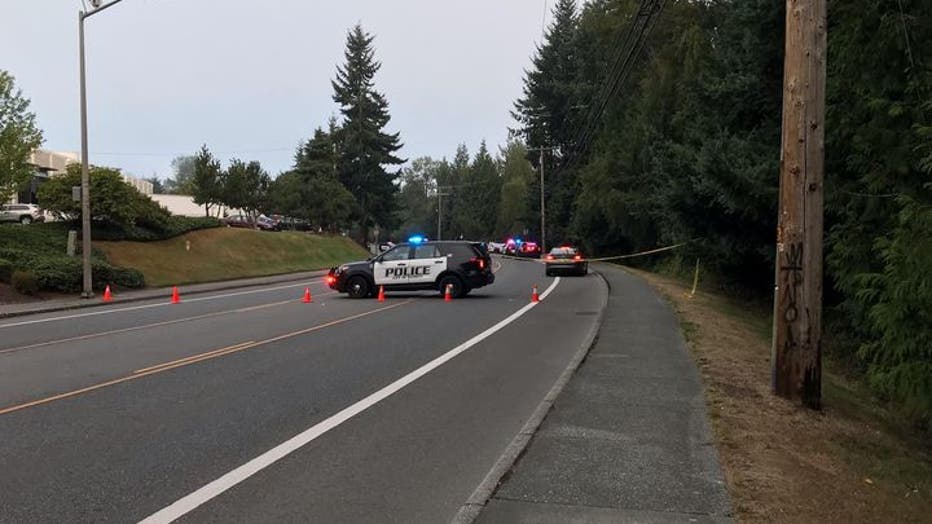 Hardeson Road in Everett was closed at Varalene Way on Friday morning because of police activity.  (Everett Police Department)
Major Crimes detectives believe this was a targeted attack, and that the victim and the suspect knew each other.
Investigators told FOX 13 it's unclear what led up to the shooting.
"This tragedy is the latest in a wave of shooting and firearm-related incidents in our city as well as throughout the county," said Chief of Police Dan Templeman. "The Everett Police Department will dedicate all the resources necessary to vigorously investigate this case and bring justice to the family of this child."
Mukilteo School District confirmed the 15-year-old was a student at Kamiak High School. Class just started this week. Principal Stephen Shurtleff released a statement, asking the community to send,"care to the student and their family during this difficult time." He said counselors are available on campus for those who need to talk with someone about the loss.
City of Everett Mayor Cassie Franklin shared her condolences on social media. She stated, "Addressing gun violence is top priority for me and the Everett Police Department. As a team, we continue to explore new programs and community partnerships to prevent and respond to youth violence."
Anyone with information that could help identify and locate the suspects is asked to call the Everett Police Department immediately.
The investigation remains ongoing.