Texas executes Mexican national


HUNTSVILLE, Texas (CNN) -- A last-ditch push to keep a convicted cop killer alive failed Wednesday night when the U.S. Supreme Court denied a motion to stay his execution.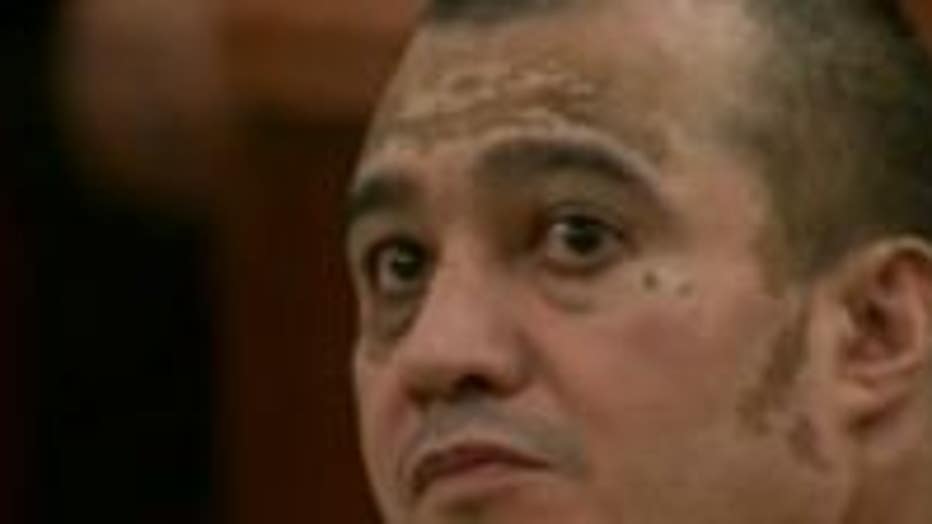 Edgar Tamayo Arias, a Mexican national, was executed at 9:32 p.m. CT, the Texas Department of Criminal Justice said.

His execution marks the first of the year in Texas and the 509th in the state since the death penalty was reinstated in 1976.

Tamayo did not make a statement before his death, department spokesman Jason Clark said.

Mexico's government had been pushing to block Tamayo's execution, arguing that it would violate international law.

Lawyers for Tamayo criticized the Supreme Court's ruling.

"He will be executed tonight, despite the indisputable fact that his right to consular assistance was violated," attorneys Sandra L. Babcock and Maurie Levin said in a statement before Tamayo's lethal injection.

Tamayo, 46, was convicted of the 1994 murder of a Houston police officer.

Officer Guy Gaddis was fatally shot after arresting Tamayo and another man for robbery.

Tamayo's supporters say he was denied access to his consulate when arrested, as required by an international treaty.

In the past five years, Texas has executed two other Mexicans convicted of murder who raised similar claims. The Supreme Court refused to delay either of those executions, which took place in 2008 and 2011.

Tamayo's lawyers argued the consulate access violation was more than a technicality -- that Mexican officials would have ensured he had the most competent trial defense possible, if they had been able to speak with him right after his felony arrest.

The Bush and Obama administrations had urged Texas and other states to grant Tamayo and inmates in similar situations new hearings, fearing repercussions for Americans arrested overseas.

U.S. Secretary of State John Kerry has also weighed in on Tamayo's case, arguing that setting an execution date is "extremely detrimental to the interests of the United States."

"I want to be clear: I have no reason to doubt the facts of Mr. Tamayo's conviction, and as a former prosecutor, I have no sympathy for anyone who would murder a police officer," Kerry wrote. "This is a process issue I am raising because it could impact the way American citizens are treated in other countries."

Lucy Nashed, a spokeswoman for Texas Gov. Rick Perry, said the state was committed to enforcing its laws.

"It doesn't matter where you're from — if you commit a despicable crime like this in Texas, you are subject to our state laws, including a fair trial by jury and the ultimate penalty," she said.

Tamayo was one of 40 Mexican citizens awaiting the death penalty in U.S. prisons.