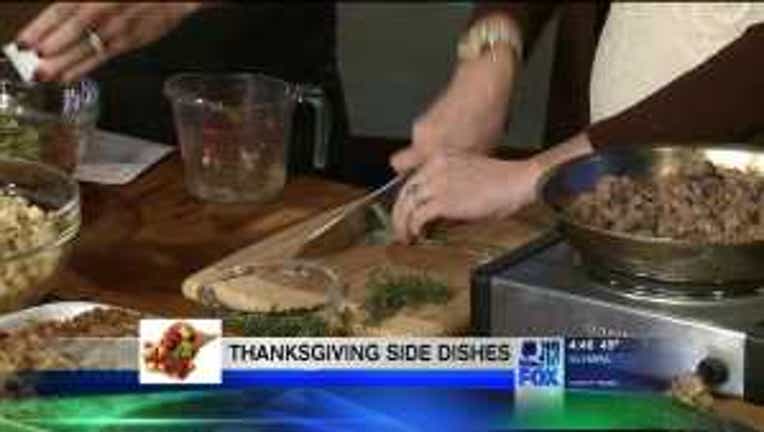 article


Makes 8 Cups

If you want to make it indulgent top it with whipped cream and caramel sauce.

Ingredients:
Directions

Cranberry Orange Ginger Sauce

Quick Tip: Make ahead and freeze. Once the sauce is cooked, cool it in the fridge. Place the cooled sauce into Ziploc bags and freeze up to 3 months. To serve, allow the sauce to defrost at room temp for 20-30 minutes.

Ingredients
Directions

Sausage Sage and Cranberry Stuffing

Serves 12
Quick Tip: To freeze, place in a freezer safe baking dish and cover with foil. Freeze for up 3 months. After removing from the freezer, place covered stuffing in a 400° oven and bake for 1 hour, uncover and bake until heated through. If the stuffing seems a little dry, pour 1/2 cup of chicken broth over the top.

Ingredients
Directions