Skagit Valley Tulip Festival honors University of Idaho victim Ethan Chapin
MOUNT VERNON, Wash. - The annual Skagit Valley Tulip Festival kicks off this weekend, running through the entire month of April. This year, a special bloom will honor one of the four University of Idaho students killed in an off-campus apartment last November. 
Tulip Valley Farms regularly participates in the Tulip Festival, but this year, the celebration of new life in spring is bittersweet. 
"We're going to celebrate Ethan and his goodness and his light like never before with these tulips," said Andrew Miller, farmer and CEO of Tulip Valley Farms. 
Miller is referring to Ethan Chapin, who worked on another local tulip farm before heading off to the University of Idaho. He was stabbed to death while he slept. His girlfriend, Xana Kernodle, and two other young women, Kaylee Goncalves and Madison Mogen, were also killed.
"I will remember him for smiling and standing in the tulip fields," Miller said.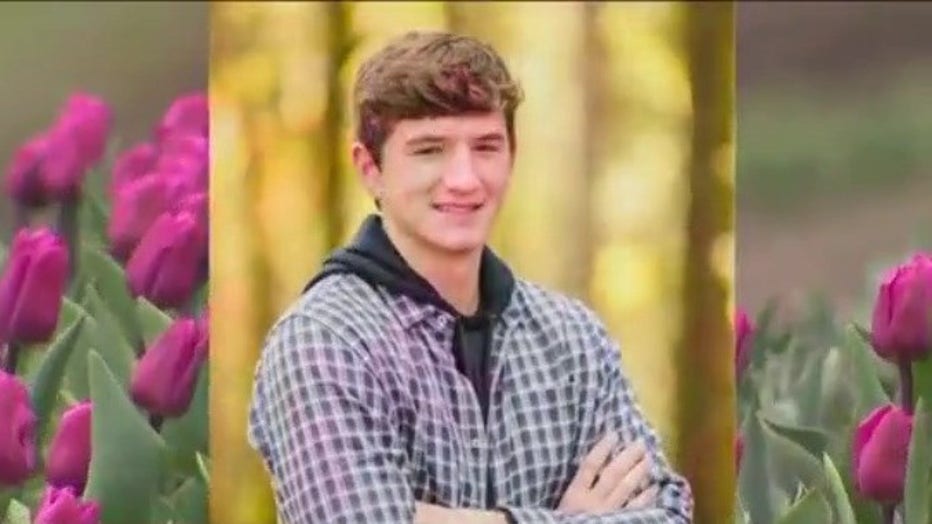 The farm has created a special tulip bulb mix called 'Ethan's Smile'. The flower is white and yellow, representing 'eternal' and 'joy,' respectively. 
Miller said the 25,000 planted bulbs will celebrate the best of the region while putting the worst behind them. 
"This is a community effort Skagit County is known for its natural beauty, and the tulips are just an exclamation point," said Miller. 
Over at Garden Rosalyn, visitors will be able to see how the festival is also showcasing diversity. Owner Ernesto Mendoza is the valley's first Hispanic tulip garden owner and this is his third year doing the festival.
"Last year, we received more than 13,000 [visitors]," Mendoza said. "And I feel very happy to open the doors to our community."
The Skagit Valley Tulip Festival starts this weekend and 'Ethan's Smile' tulips will be available to purchase, once the tulips are in bloom. They will ship in the fall of 2023.