Thief in truck plows through window of pot shop, makes off with marijuana and cash


SEATTLE -- A truck slammed into a White Center business overnight, but it wasn't an accident. The driver was trying to break into a recreational pot shop.

Thieves have tried unsuccessfully to break into Nimbin Pot Shop several times since they opened this spring. So managers weren't too worried when their alarm went off early Tuesday morning.

"On several of the occasions, it's been young kids," says manager Kimberly Gilmore. "They're just young kids trying to get in for product, being a nuisance."

But when they arrived, they saw the entire front of the shop had been damaged. They checked their surveillance video, and saw a white truck pull up at about 2 a.m. A man in a hoodie gets out and looks through the windows. Then he gets back in the truck, and backs it up through the front entrance.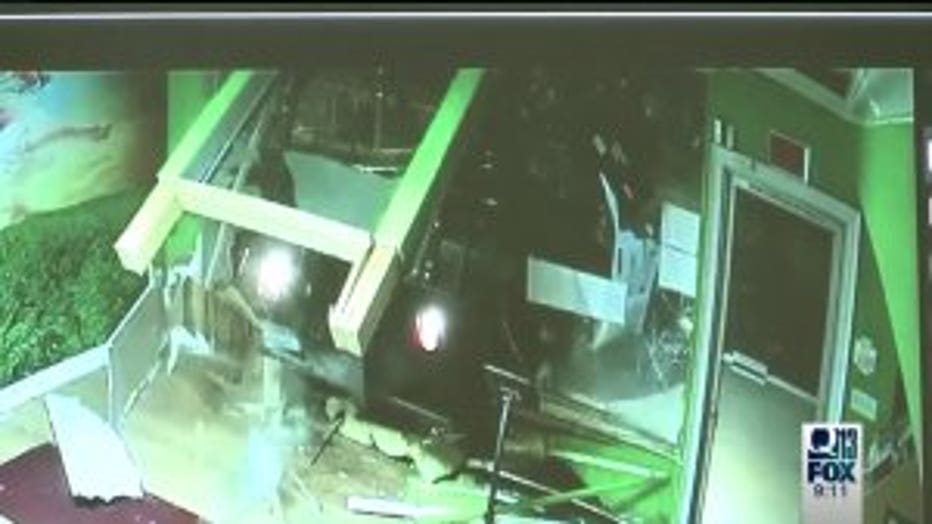 As seen on surveillance video, the back of the truck breaks through the pot shop's front window.


"It just makes my heart sink."

Gilmore says it's unnerving watching the thief ransack their shelves and steal their cash drawer.

"I noticed he took his time, he knew of a cord you have to step over back behind there. He definitely knew what counter he was getting into. I don't know, he'd definitely been checking us out for a while. That makes me nervous."

When Washington legalized recreational marijuana, many people were concerned that crime would increase around these cash-only businesses.

But King County Sheriff deputies say they haven't responded to any other pot shops break-ins recently, and Gilmore says none of her nearby competitors has been targeted. So she doesn't want this crime to shed a bad light on their business.

"I do know that White Center has a higher crime rate than some of the overlying areas, so I'm hoping it's just the type of community we're in."

She's hoping someone will recognize this thief, so he doesn't get try something like this again.

"I want him prosecuted and everything to the fullest. What he did was just unreasonable."

The owners say all recreational pot shops are required by law to have security systems, and their alarms are what stopped all the other burglary attempts.

King County sheriff deputies are investigating. We're told detectives have found the truck used in the break in. It had been stolen. They also recovered a wig that the thief was wearing.