This NASA picture of a Jack-o'-Lantern sun is no Halloween trick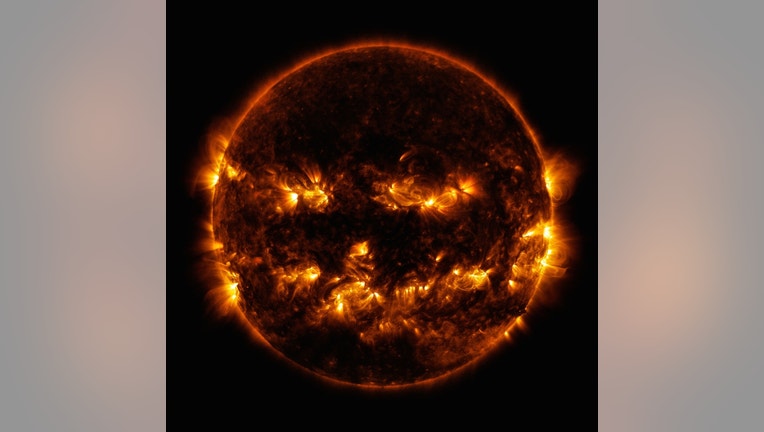 article


(CNN) -- It wasn't a trick. But for space geeks, it sure was a treat.

An image, taken by NASA's Solar Dynamics Observatory on October 8, captured the sun getting into the Halloween spirit.

"Active regions on the sun combined to look something like a solar jack-o'-lantern's face," said Joe Witte of NASA's Goddard Space Flight Center.

There's no cause for alarm -- it's just the center of our solar system's spooky Halloween costume.

"The active regions in this image appear brighter because those are areas that emit more light and energy," explained Witte.

"This image blends together two sets of extreme ultraviolet wavelengths."

And that's what gives the sun that freaky feel.