Times Square hotel selling bagel for $1,000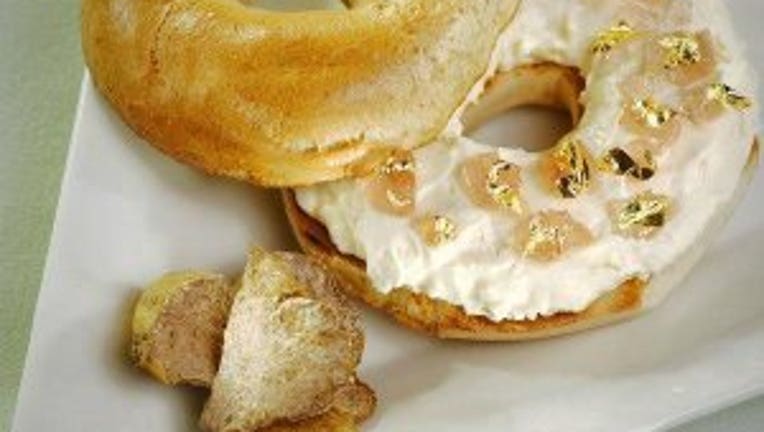 article


MANHATTAN — Forget bagels with schmear and lox, a Times Square hotel is serving up a $1,000 bagel.

The Westin New York hotel's extravagant bagel will feature Alba white truffle cream cheese, goji berry-infused Riesling jelly, and gold leaf flakes. This is not your humble New York City breakfast.

Westin first debuted the pricey breakfast in 2007, but the bagel only stayed on their menu for a few months. The bagel's return a decade later will be limited. It will be available from Nov. 1 to Dec. 15.

Gastronomes with a hankering for a bagel featuring some of the world's rarest and most expensive ingredients — and with $1,000 to spare — must order their bagel 24 hours in advance.

All proceeds from the bagels will go to benefit Holy Apostles Soup Kitchen. Don't worry about tax or leaving a tip - those are included in the price.

The culinary minds at the Westin say the bagel may make an encore appearance during the next truffle season.