'Titanic' to sail back into theaters for 25th anniversary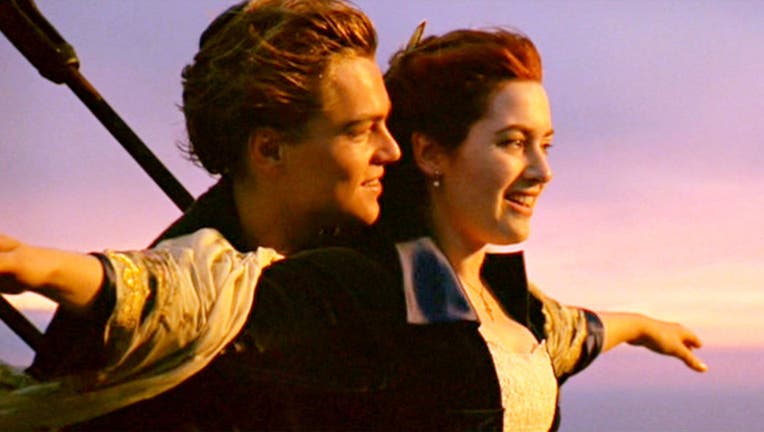 article
LOS ANGELES - It has been more than two decades since the world fell in love with the fictional Rose Dewitt Bukater and Jack Dawson as they navigated their affection onboard the ill-fated Titanic. 
Now, the blockbuster movie "Titanic" will sail back into theaters on Valentine's Day weekend for the film's 25th anniversary.
Paramount Pictures made the announcement on Twitter. 
RELATED: 'Titanic' filmmaker James Cameron reveals Leonardo DiCaprio almost wasn't cast in classic film
"Celebrate the 25th anniversary of the timeless love story this Valentine's Day Weekend," the studio posted. "#Titanic returns to the big screen in remastered 4K 3D on February 10."
The 1997 drama — one of the highest-grossing films of all time —starred Leonardo DiCaprio and Kate Winslet. It was directed by James Cameron. During its initial run in the late '90s, "Titanic" grossed $600.78 million.
The film went on to win 11 Academy Awards, including best picture. 
The Titanic sank with 1,523 men, women and children in 1912 after it hit an iceberg on its maiden voyage from Britain to the United States. It sank in 2 1/2 miles of water off the coast of Newfoundland.
Cameron's "Avatar: The Way of Water" is also one its way to being one of the highest-grossing films of all time. The film film brought in an estimated $63 million over the holiday weekend, roughly the same as the previous week, and now has made more than $400 million domestically and more than $1.3 billion globally. "The Way of Water" is already the 15th highest global release ever, just behind the first "Black Panther."
The Associated Press and FOX News contributed to this report. This story was reported from Los Angeles.