Tow-truck driver dies in crash on snowy Snoqualmie Pass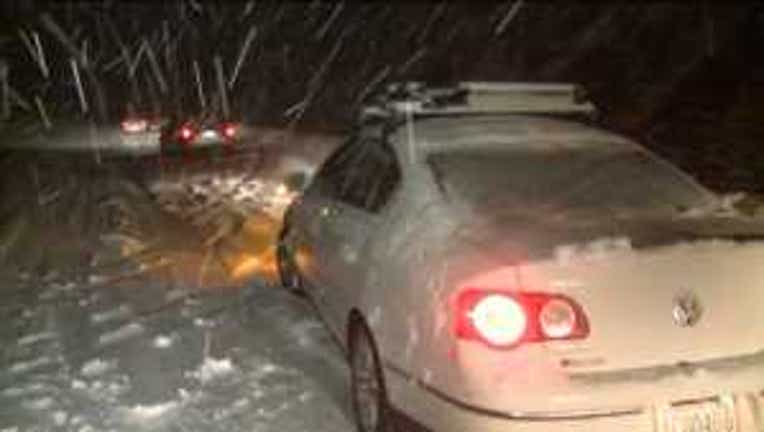 article
SNOQUALMIE PASS -- A tow-truck driver was struck and killed Sunday afternoon on Interstate 90 while trying to tow away a car in near whiteout conditions.

Just before night fell, a driver lost control of his vehicle on the roadway, running into a tow-truck driver that had stopped to help tow a different vehicle. One witness said the crash was caused by the slick, snow-covered roadway.

"He got out of control and slid sideways and basically went broadside right into the back of the tow truck," Allen Henley said. "I think the tow-truck guy was standing back there behind the truck."

Chief Jay Wiseman of Snoqualmie Pass Fire and Rescue said the victim, who hasn't been identified, died instantly at the scene.

Wiseman said he sees a lot of accidents over the pass in snowy weather. Most of them are caused by drivers going too fast for the conditions, he said.



"The roads are really slippery and people really need to be watching their speed out here on the interstate," Wiseman said. "A lot of people think they got 4-wheel-drive and they can drive really fast but that's not the case. It's slippery."

Throughout the evening snow continued to fall over I-90. Both directions of the pass were closed at times, and drivers who hadn't prepared for the winter conditions found treacherous travel.

"I wasn't prepared for the trip over," said driver Julio Morales. "I came over this morning and I was heading back after spending the day in Seattle and tried to push it a little too hard and kind of got stranded because of the conditions of the roadway."

I-90 was closed in both directions at 9:20 p.m due to high winds and limited visibilty. Extra Washington State Department of Transportation crews worked hard to open the pass, said WSDOT crewman Kevin Nicholson.

"Twenty-one operators and we have 14 snow plows and some of those have wings on them," Nicholson said. "We also have four graders and snow blowers as well."

Drivers are encouraged to check the Washington State Department of Transportation's winter weather page for closures and restrictions before heading over the passes.