Travel troubles: Winter arrives in Cascades just in time for Thanksgiving, Apple Cup


STEVENS PASS, Wash. -- The snow is light and fluffy and starts to stick in the parking lot at Stevens Pass Ski Area. Most of the ski slopes are barren-- and the resort itself is completely shuttered still. It's late Wednesday morning on one of the busiest travel days of the year and traffic is brisk on the slushy road surface of U.S. Highway 2.

What's falling here is not a lot of snow, but what's notable is that these are the first flakes to stick that will likely stick around all weekend long. And much, much more snow is ahead for the high county in Washington State before the holiday weekend is over.

The Brewer family from Bellingham is making a bathroom pit stop on their way to Wenatchee. Mom Katie pulls into the parking area and her three daughters spill out of the their large SUV with delight into the meager quarter inch of snow that covers the ground. They're like a lot of families, getting their first taste of snow of the 2018-19 season at the summit of U.S. Highway 2 at just over 4,000 feet in elevation. And also like many travelers, they have no chains or snow tires, just relying on the four wheel drive.

The folks at 'Take Winter By Storm', say drivers aren't usually prepared for winter-like weather until after the first good snow in the passes.

"Typically, it takes on bad winter pass condition for people to remember or be reminded that they need to be ready," says Karen Rich with the public-private cooperative organization.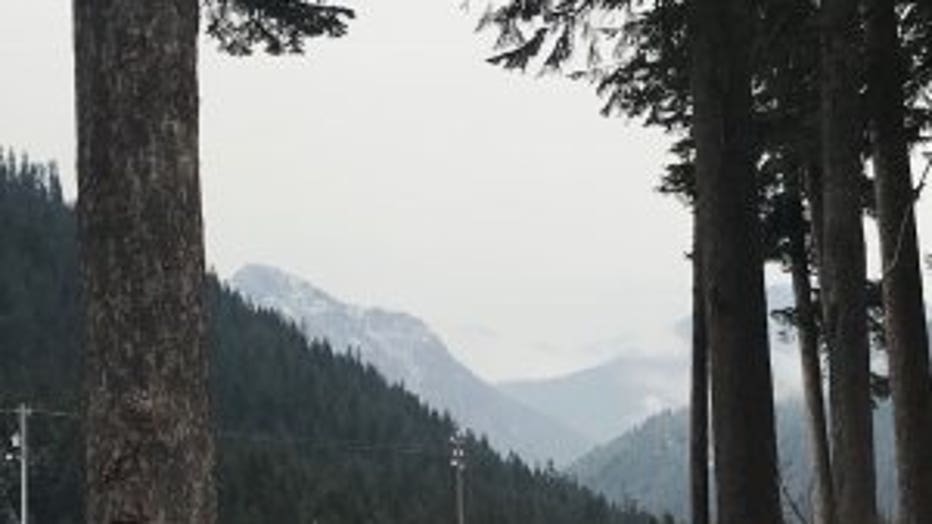 Scenic views at Stevens Pass mid-day on 11-21-18


Rich says while a lot of folks remember to take along warm clothes, ice scrapers, blankets, food and water for road trips-- but certain items that might come in handy often get left at home.

"The number one thing is really the boots," says Rich. "The boots and having a light. Those are two things that people forget about. Because the shoes I'm wearing right now," pointing at her tennis shoes. "These are not the shoes can put chains on in."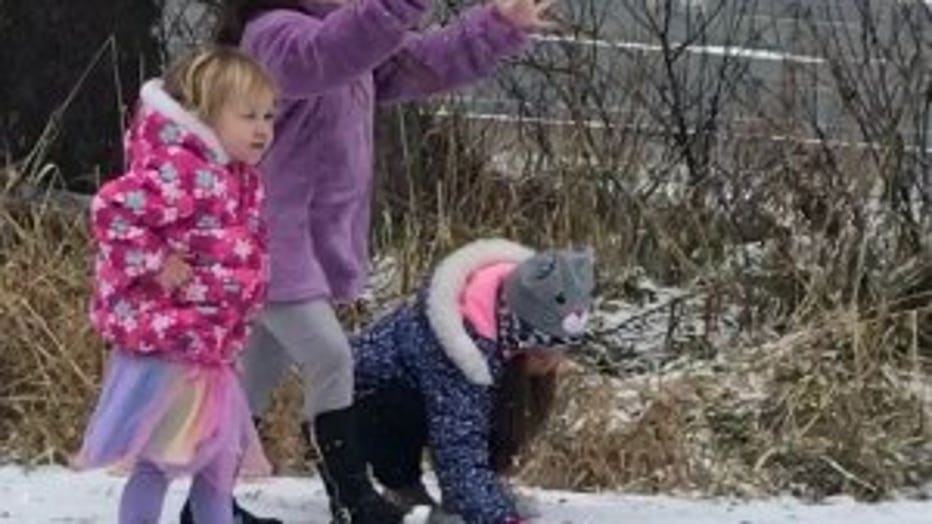 7 year old Haley plays with friends in the Stevens Pass Ski Area parking lot.


She says another thing Turkey Day travelers should consider is that the mountains you drive through to get to your destination can change a lot while you're at your destination. Whether it's a half day or a whole week.

"Remember that where you leave from and where you end up is not exactly the same thing you'll find in the passes," says Rich. "Where we're expecting snow and the potential of chaining up if you need to."

While the Brewers pile into their car to continue their adventure east, nearby, 7 year old Harley is playing in the snow squealing as she first attempts snow angel. She's a little early. While almost a foot of snow is possible at the higher passes over the course of the holiday weekend. Her efforts only reveal the gravel parking lot under the quarter inch of snow, while her mom watches and chuckles to herself.

The National Weather Service Office in Seattle has issued a WINTER STORM WATCH for the Cascade and Olympic Mountains. Accumulating snow, low visibility and slippery roads are all possible with this weather pattern hitting the Pacific Northwest this holiday weekend. As of this writing, traction tires are advised only on Stevens Pass, but snow levels are expected to drop to include Snoqualmie Pass on Friday, Saturday and Sunday.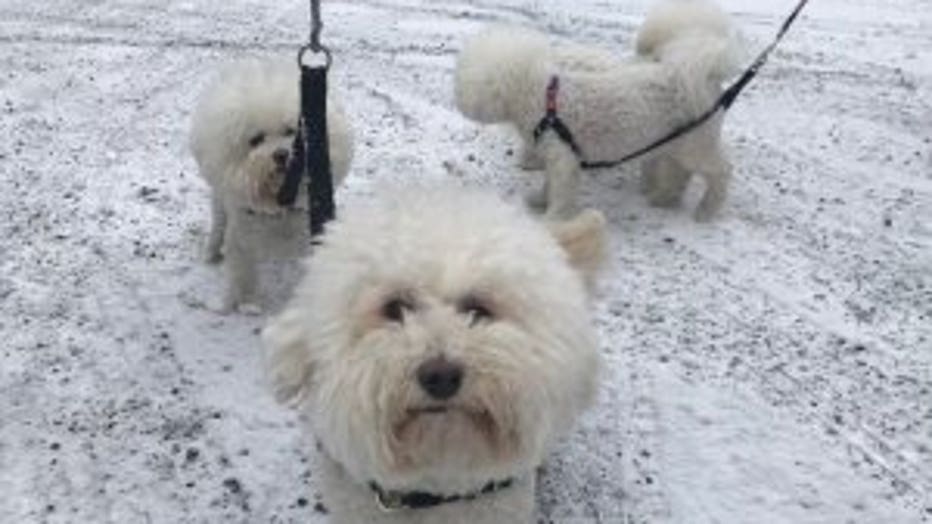 A 'pack' of happy bishon frise dogs enjoying the winter wonderland in the Washington Cascades. Snoqualmie Pass too.


Q13 Chief Meteorologist Walter Kelley says the worst time to travel over the mountains will be from Thanksgiving night to about mid-morning on Friday.  This could definitely affect Apple Cup travelers heading to Pullman for the game Friday evening that kicks off at 5:30pm. He says drivers should check road conditions and the latest forecast on Q13 before you head out over the mountains.

If you'd like a checklist for what to put in your car before heading into winter-like conditions you can click here.